playing in the Premier League would be a 'dream' for Osimhen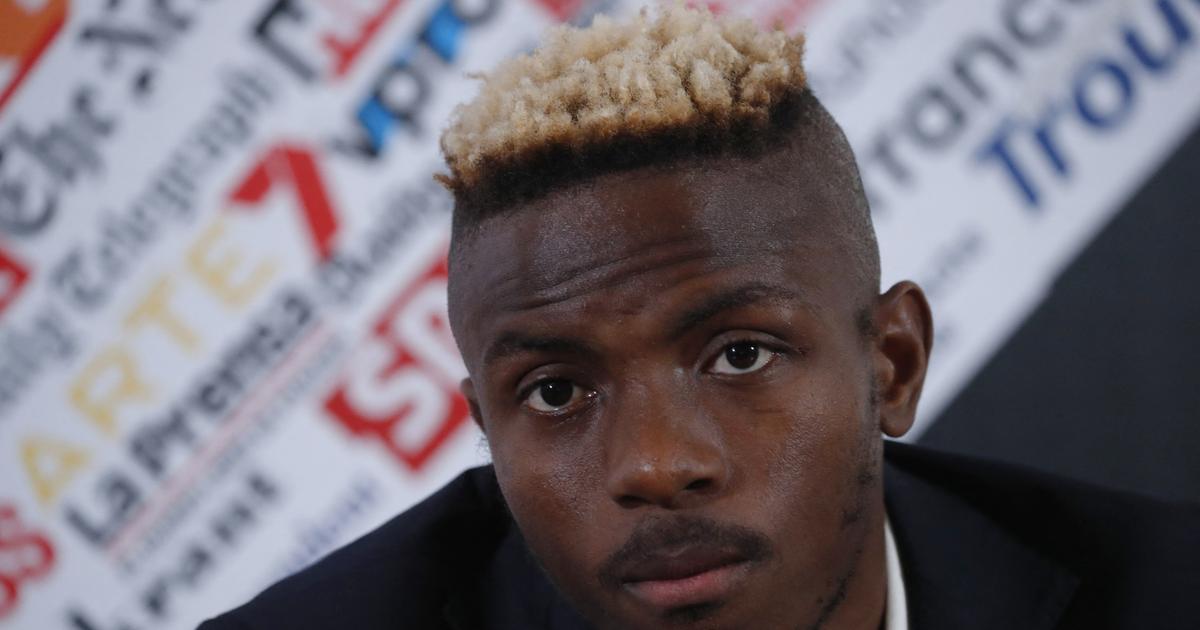 Nigerian striker Victor Osimhen, top scorer in Serie A, intends to offer the scudetto to Napoli fans this season but he did not hide on Monday that he also dreamed of playing in the Premier League "one day".
"Many consider the Premier League the best league, but I'm in the process. Today I am in one of the top five leagues in the world, in Italy. But of course I'm working hard to achieve my dream of playing in the Premier League one day."Launched the 24-year-old striker. But before making this project a reality, this fan of Didier Drogba, Robert Lewandowski or Samuel Eto'o intends to offer the title to Naples, where he has been playing since 2020, he insisted by receiving the prize for best foreign sportsman in Rome. of the year in Italy, awarded by the foreign press association.
"When you arrive in Napoli you fall in love with football even more, because people's lives are based on this game and their support for the team.", he underlined. "Being able to give them something they will remember is a big mission for me.", added Osimhen, while Napoli have a comfortable lead of 15 points at the top of the championship, 13 days from the end.
However, there is no question of comparing himself to Diego Maradona, the great architect of the club's only two titles won in 1987 and 1990: "Even if you can win the scudetto, you can't compare to what Maradona brought to this club, he is more than a legend.The Nigerian took advantage of this ceremony to greet his Georgian teammate Khvicha Kvaratskhelia, "capable of winning the Ballon d'Orand thank his trainer Luciano Spalletti.
"Since he (Spalletti, editor's note) arrived (in 2021, editor's note), he has helped me a lot in my growth as a goalscorer and as a man (…). All I can say to him is a big thank you, because he's a part of who I've become."Said Osimhen, top scorer in Serie A with 19 goals. As for racism, of which he has sometimes been the victim in stadiums, it is "a bad disease", he launched. "I have twice been the victim of racist incidents, it's very unpleasant, but the love I had from Napoli supporters means that I don't think about it too much", he assured.