Podcast. "Quarter of an hour in town", the podcast of the "World Cities" on mobility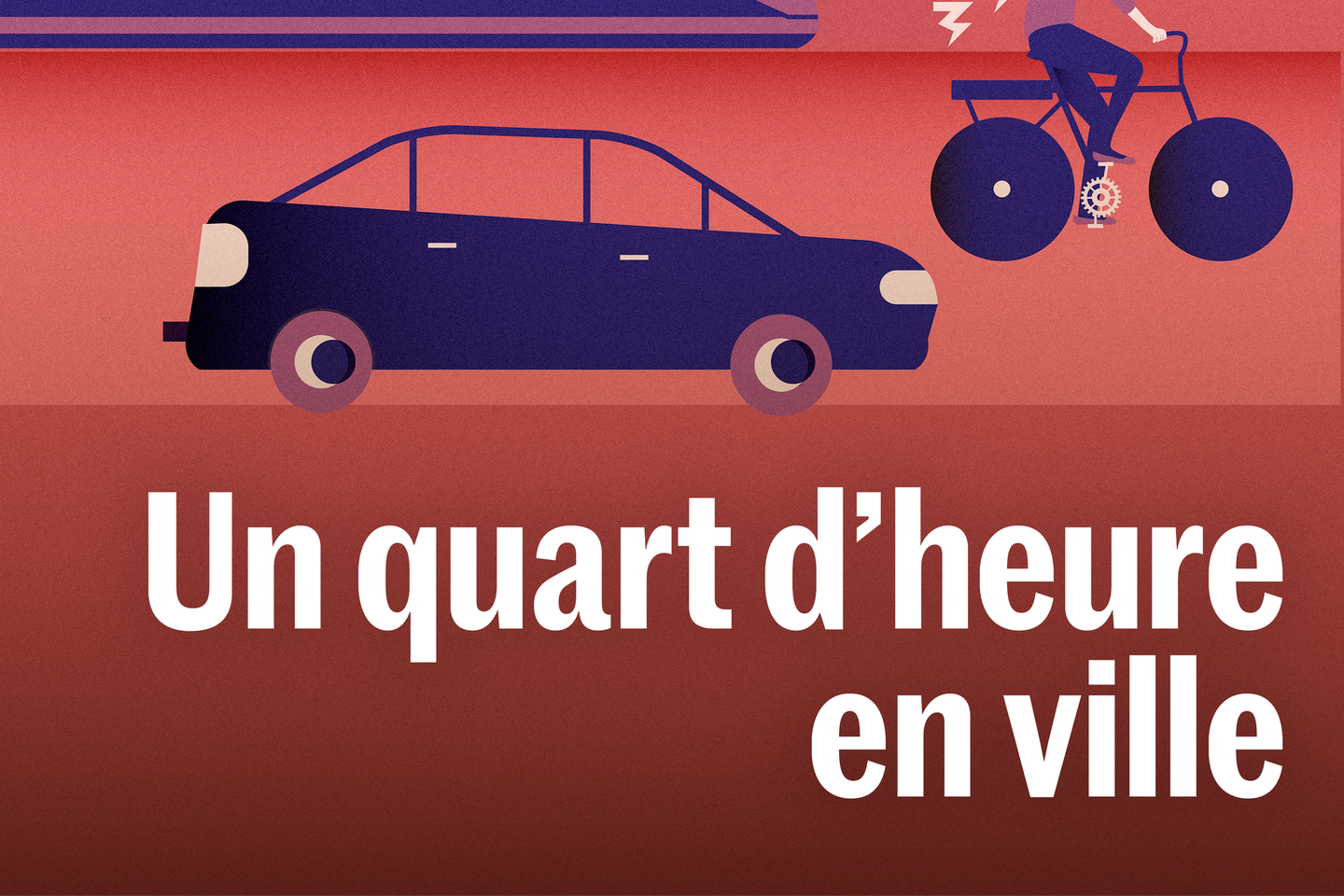 On foot, by bike, by public transport, by car or by train. What does French mobility look like? And what can they do fifteen minutes from home? Whether they live in the city, in the countryside or in the suburbs, their journeys are all different. To find out, "The World Cities" went out into the field to meet users and experts during European Mobility Week. Find an episode of the podcast "A quarter of an hour in town" every day from September 16 to 20 on Lemonde.fr and listening platforms.
Episode 1: The city within walking distance
They live in the heart of the city, have almost everything close at hand and can juggle between several so-called "soft" modes of transport. Thanks to walking, cycling and scooters, city dwellers have reduced car use. And cities are doing everything to accentuate this phenomenon. So how are these journeys going? Young and old, men and women, what arrangements do they think are necessary to guarantee safety and well-being? What changes for car-free cities? To find out, meet a family from Lyon and discover the analysis of Stéphanie Vincent, teacher-researcher in urban planning at the University of Lyon-II and member of the transport economy planning laboratory.
Episode 2: My bike, my vehicle
With two or three wheels, electric or not, practiced alone or with others, the bicycle is used more and more on a daily basis. Independence, time saving, discovery of the city… This means of transport arouses real interest and can complement other ways of getting around. Are cities adapted to this practice? Can the bicycle replace the car? Can we do everything by bike? Follow Françoise and her family on the bike paths of Orléans and decipher their practices with Fannie Bélanger-Lemay, trainer at theAcademy of Active Mobility Experts.
Episode 3: RER, work, sleep
They live near a big city, but not close enough to walk or bike there. To get around, the car and public transport are necessary for them. Between distance, schedules, traffic jams, strikes, how do those who are called "suburbanites" juggle between these modes of transport? What role does travel play in their daily lives? How do the youngest organize themselves? To understand this, head to Le Mesnil-Saint-Denis (Yvelines), 28 kilometers south-west of Paris, to meet a family, whose daily life is analyzed by Marc Pélissier, president of theAssociation of transport users.
Episode 4: Drive Away!
In rural or underserved areas, it is difficult to do without a car. However, at a time when gasoline is expensive and the automobile is no longer popular, how can you do without it when you live far from everything? What relationship do the inhabitants have with this means of transport? How to develop the territory to do otherwise? Head to the Aisne department to discover the habits of the inhabitants, deciphered by Maylis Poirel, head of mobility projects at Auxilia, a consulting firm that supports territories on issues of ecological transition and mobility.
Episode 5: Lifestyle
They are called "new stations". Compared to the historic stations located in the heart of cities, the latter were installed from the 1980s on their outskirts to save precious minutes for the TGV. But, to get to these remote services, you often have to use the car or shuttles. So, are they practical? Who are they frequented by? How to make them more accessible? Direction the Valence-TGV-Rhône-Alpes-Sud station, inaugurated in 1994 and located 10 kilometers from the city center, early in the morning, to meet users. And to decipher their movements, Laurent Chapelon, professor of spatial planning, specialist in the geography of transport, at the University of Montpellier-III, and Valérie Facchinetti-Mannone, lecturer in geography at the University of Burgundy .
"A quarter of an hour in town" is a podcast from World, produced with the support of Toyota on the occasion of European Mobility Week. Reports: Marjolaine Koch. Voice-over: Emmanuel Davidenkoff. Directed by: Josefa Lopez, Eyeshot. Graphic identity: Mélina Zerbib, Marianne Pasquier. Partnership: Sonia Jouneau, Marianne Wachowiak.