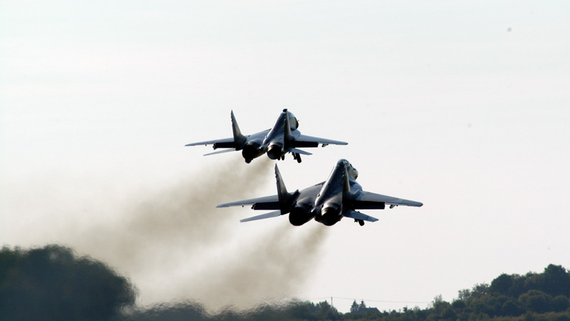 Poland has transferred almost all MiG-29 fighters to Ukraine, but is not ready to provide F-16 aircraft, President of the Republic Andrzej Duda told reporters in Reykjavik.
"We handed over almost all of our MiG-29s to Ukraine, which Ukraine asked us to do," said the Polish president (quoted by RIA Novosti)
Speaking about the F-16 aircraft, Duda noted that Warsaw has few of them. There is no talk of transferring them to Kyiv, but at the same time, Warsaw is ready to train Ukrainian pilots to work with them, the President of Poland added.
Last week, on May 11, the Permanent Mission of Poland to the EU reported that the West had transferred 28 aircraft to Kiev, of which 14 MiG-29 fighters were sent by Warsaw, and 575 tanks, including 325 Polish ones. Warsaw has taken a leading position in the supply of weapons.
On May 8, Poland announced the transfer of 10 MiG-29 fighters to Ukraine. In March, Polish President Andrzej Duda announced the transfer of the first four MiG-29s to Ukraine. He stressed that the equipment is in full working order. Following Poland, Slovakia made a similar decision, after which, at the end of March, the republic announced that the first four out of 13 promised fighters had been sent to Kyiv.
The Kremlin, commenting on the deliveries, said that in this way Western countries "are engaged in the disposal of old unnecessary equipment." Press Secretary of the President of the Russian Federation Dmitry Peskov stressed that the supply of aircraft to Ukraine will not affect the course of the special operation, and all military equipment will be destroyed.
The Russian authorities have repeatedly criticized the supply of Western weapons to Kyiv. In particular, the official representative of the Russian Foreign Ministry, Maria Zakharova, warned that pumping Ukraine with weapons brings NATO closer to the dangerous line of a direct military clash with Russia.