Politico: Discussions on the supply of fighter jets to Kyiv have begun in the West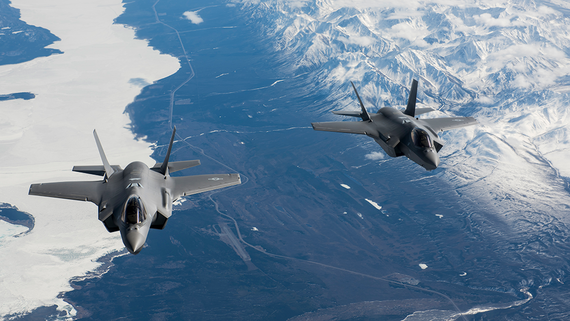 Western countries, after agreeing to send tanks to Ukraine, began to discuss the supply of modern fighters, the Politico newspaper writes.
The fact that such a debate, initiated by Kyiv with the support of the Baltic countries, has already begun, the publication was told by a number of Western officials and diplomats. "The next natural step will be fighter jets," one of them said.
Negotiating the supply of aircraft will be even more difficult than agreeing to send tanks, the newspaper notes. Thus, Washington, according to one of the diplomats, called it impossible to send fighters to Kyiv, because the United States does not want to cross the "red line". At the same time, such lines have already been announced before: for example, when discussing the supply of MLRS HIMARS or Abrams tanks.
At the same time, Slovakia had previously expressed its readiness to supply Soviet fighters to Kyiv, and the Netherlands expressed American F-16s. At the same time, German Chancellor Olaf Scholz on January 25 ruled out the possibility of delivering fighter jets, pointing out the need to prevent further military escalation.
"There will be no deliveries of fighter jets to Ukraine," he said.
The issue, Politico notes, will likely be the focus of an allied meeting next month at the US military base at Ramstein in Germany.
On the evening of January 25, it became known that the United States would transfer 31 M1 Abrams tanks to Ukraine. It was decided to transfer such a number of tanks due to the fact that 31 M1 Abrams tanks are the equivalent of "one Ukrainian tank battalion". Shortly before this, Berlin announced plans to supply the Armed Forces with 14 Leopard 2 tanks. German-made tanks will come from the warehouses of the Bundeswehr. According to Chancellor Olaf Scholz, Germany will also provide the allies with the necessary permission to re-export their Leopard 2s to Ukraine.
On January 25, President of Ukraine Volodymyr Zelensky thanked the allies for the decision to start deliveries of Western tanks, and also announced the need to supply Kyiv with Western missiles and aircraft.
Moscow has repeatedly warned about the negative consequences of sending military equipment and, in particular, tanks to Ukraine. Press Secretary of the President of the Russian Federation Dmitry Peskov said that the transfer of weapons would not fundamentally change the situation, but would "add problems" for Ukraine. State Duma Speaker Vyacheslav Volodin said that the supply of offensive weapons to Kyiv by Western countries would lead to a global catastrophe. He warned that in such a case, Russia would have to use "more powerful weapons."