Pope Francis under the crossfire of German reformers and conservative currents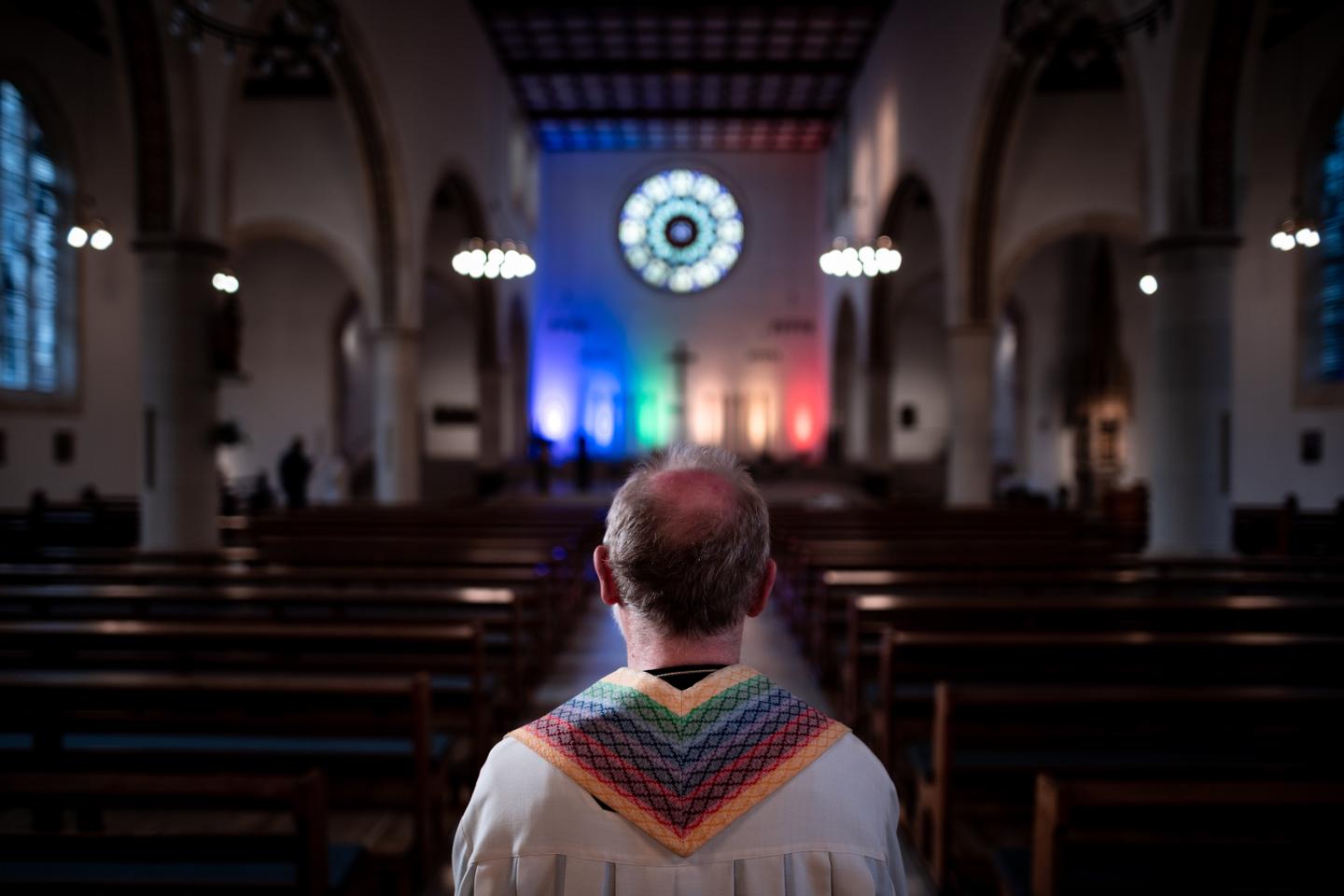 On their banners and placards, some had written the word " justice " Or "equality"others "we can't take it anymore", "the account is not there" Or "Act, finally! ". On Thursday March 9, more than a hundred German Catholics – most of them women – gave a noisy welcome to some 220 participants in the "synodal journey", this reflection workshop opened in 2019 within the Church of Germany. , after the trauma caused by revelations of sexual violence committed for decades by priests and religious in the country.
"We are here because we are very worried about the future of our Church. The crisis of confidence is colossal and the need for reform has never been greater. We want to be sure that our bishops have understood this, and to make sure that they will not give in to pressure from Rome," explains a retired teacher who came with two friends to Frankfurt on the occasion of the fifth and last session of the synodal journey, the work of which was to end on Saturday, March 11 in the afternoon. "It's five minutes to midnight: if nothing happens and if the supporters of the status quo impose their views, it should come as no surprise that the churches continue to empty"warn the three women, each carrying a large pink plastic cross.
In 2022, more than 90,000 Germans had their names removed from parish registers. If this phenomenon is also observed among Protestants, this figure is nonetheless a record. It hits hard on a Church torn between a majority progressive tendency and an ultra-conservative minority embodied by a few prelates, such as Cardinal Rainer Maria Woelki – who we learned on March 8 that he was going to be summoned to court for explain the protection he would have granted to a priest of his archdiocese of Cologne, accused in particular of having had sexual relations with a minor prostitute.
Unique introspection exercise
Under pressure from powerful lay associations, represented within the Central Committee of German Catholics (ZdK), the German episcopate had agreed to share with them the piloting of the synodal journey, an unprecedented exercise in introspection within the Church, where subjects as sensitive as the place of women in the Church, sexual morality and the celibacy of priests are debated. On this last point, the assembly passed a resolution on March 9 asking the pope to examine the possibility of authorizing priests to marry. More than 90% of the German bishops present in Frankfurt voted for this text, which certainly has no binding value, but which says a lot about the desire for reform emanating from the Church of Germany. The next day, the delegates voted in favor of the blessing of all couples, including ****sexual or remarried, by an overwhelming majority of 93% (80% for the bishops alone).
You have 85.13% of this article left to read. The following is for subscribers only.