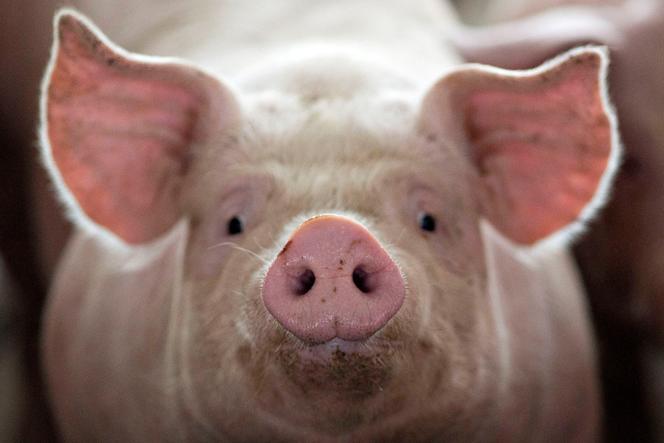 Ihe pig is going through an epic time. Breeders do not believe their eyes when they scrutinize the evolution of the market needle on the dial of Plérin, in the Côtes-d'Armor. The magic of the markets turned him on the right side. Thursday, June 8, the kilo of pig was trading at 2.18 euros. It even reached 2.38 euros between mid-March and mid-April, beating a new all-time high, before falling a bit like a pig.
Overall, since the end of January, the needle has always remained above the 2 euro mark. "We have never experienced such a good period since the start of quotations", rejoices François Valy, installed in Ruffiac, in Morbihan, vice-president of the interprofession Inaporc. Pork is worth gold.
Morale is all the more in good shape as it is no longer necessary to spend a lot of money to feed the pig. The cost of feed is slowly falling, dropping from 400 to 370 euros per tonne, benefiting from the decline in wheat, corn and soybean prices.
capricious weather
For the moment, therefore, Mr. Valy does not see any dark clouds looming on the horizon and, according to him, the future for pigs remains tinted in pink. In any case, the near future. To explain the air hole in May, he evokes the public holidays during which the slaughterhouses were closed. No pig during the bridges. The fires of consumption of chops and chipolatas also subsided during this month. The barbecues may have reduced their flame in the face of capricious weather. Nevertheless, as the saying goes, quoted by Mr. Valy, "the slaughterers are not sitting on a pile of pigs". Understand: buyers are afraid of running out of meat and prices remain high.
Everyone weighs the production. But it melts in Europe. "The drop is 9.5% in Germany and 5% in France", affirms Thierry Meyer, president of the national porcine interprofession (Inaporc). In Germany as in the Nordic countries, the political will is to reduce pig herds in the face of environmental issues. In France, breeders are retiring and farms are shutting down.
Not so in China, where Emmanuel Macron went to spread the good word of the French pork industry in early April. "After the epidemic of African swine fever, China thought of industrializing its breeding and eradicating small family farms. But the latter survived and the country has suffered from overproduction since 2022," says Mr. Meyer before adding that "the price of pork has been halved in two years". Lacquered pork is sold off.
You have 15.75% of this article left to read. The following is for subscribers only.