President and candidate Emmanuel Macron's balancing act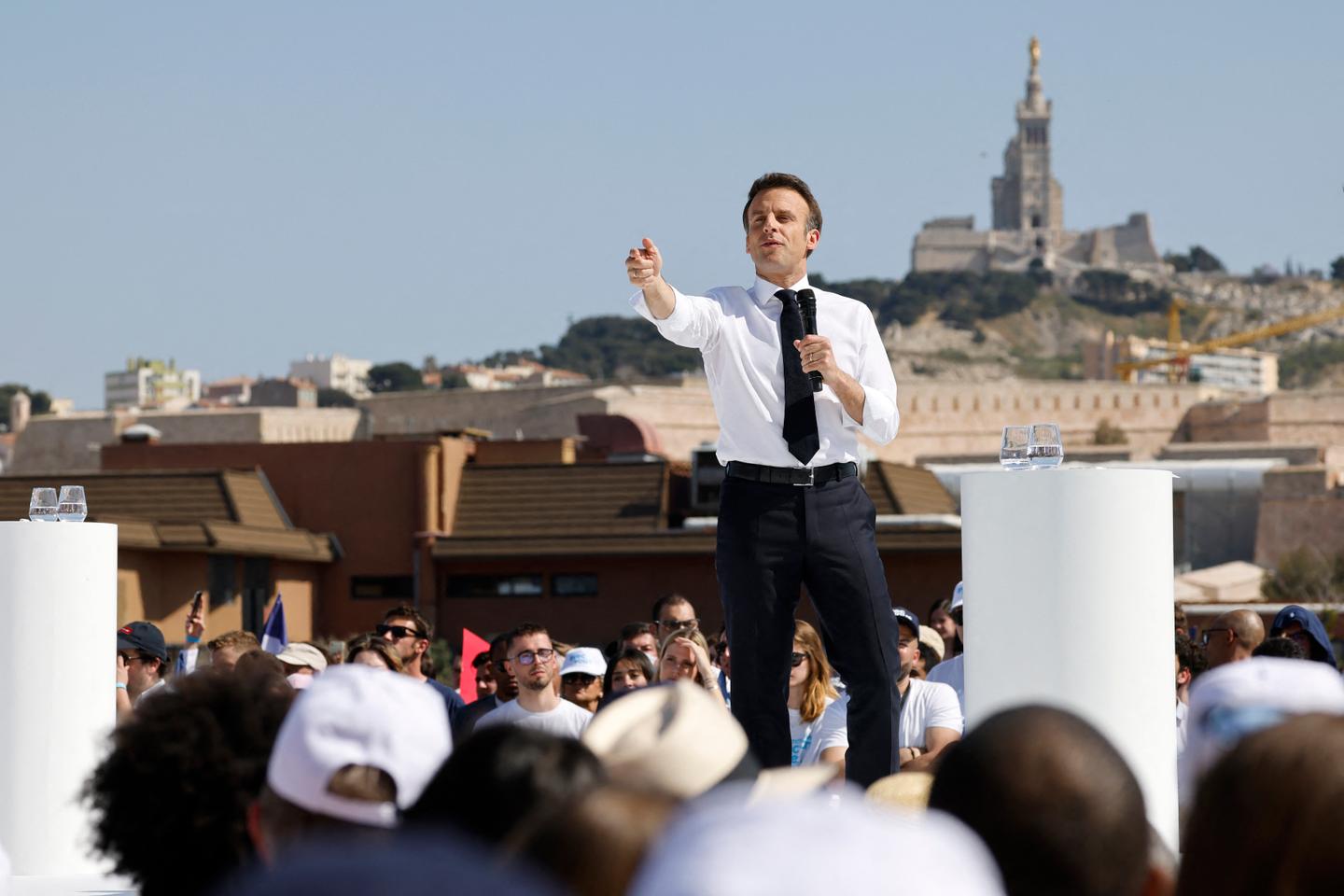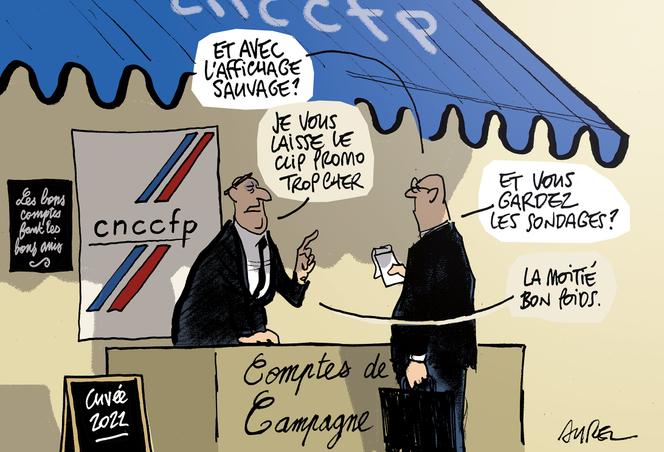 "Call me Mr. Candidate, there is no problem. » Handheld camera, dynamic shots, montages "jump cut" (shot on shot) and conversations "intimate"everything in the webseries The candidate reminds Netflix codes. This blockbuster centered on Emmanuel Macron was billed nearly 400,000 euros by the production company Arduina, owned by former journalist Dominique Delport, a close friend of Vincent Bolloré. A substantial expense, for a mixed result: the first of eight episodes exceeded 400,000 views; the following did not exceed 100,000.
Among the production costs of this "documentary"an invoice of 4,000 euros from "fee for temporary occupancy" of the Elysée Palace, is a good illustration of the balancing act to which a head of state candidate for re-election must engage.
In total, more than 560,000 euros were reimbursed to the Presidency of the Republic by candidate Macron, reveals his campaign account, made public on Monday March 13 by the National Commission for Campaign Accounts and Political Funding (CNCCFP).
The body responsible for controlling the expenditure of candidates for the presidential election of 2022 has long questioned this situation which, if not unprecedented, remains particular. The CNCCFP noted several irregularities during its work, leading it to deduct 123,764 euros from the reimbur*****t granted to Emmanuel Macron.
The use of the president's Twitter and Facebook accounts, an "indirect benefit"
The entry into the campaign of the outgoing president, at the beginning of March 2022, is not a mystery. For this long-awaited declaration, and while the war in Ukraine saturates the debates, Emmanuel Macron chooses a letter published in the regional press. The document is broadcast on all of the Head of State's profiles on social networks, including the Twitter account @EmmanuelMacron (8 million subscribers at the time) and his Facebook page (4 million).
These accounts were previously managed by the Elysée. His campaign team then believes that they have done things by the book, formalizing their takeover by a convention. But the National Commission for the Control of the Electoral Campaign publicly denounces it on March 11. The publications relating to the electoral campaign are finally deleted from the profiles concerned.
The CNCCFP has taken this line: during the campaign, using the Twitter profile @EmmanuelMacron, usually supplied by the Elysée, constitutes "an indirect benefit provided by a legal person" – what is prohibited.
You have 65.29% of this article left to read. The following is for subscribers only.