President Macron accuses Russia of a "predation project" in Africa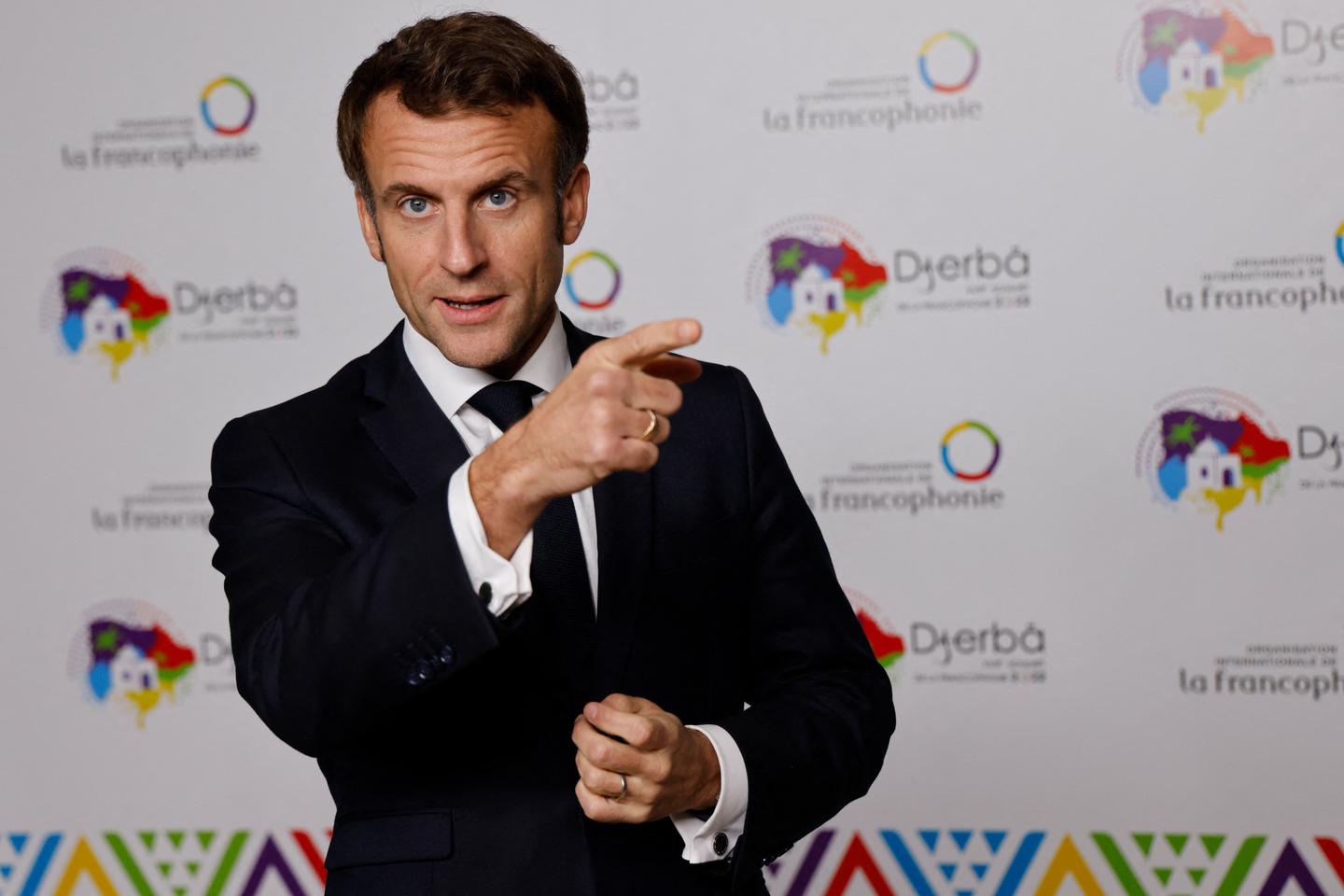 Emmanuel Macron has accused Russia of fueling anti-French propaganda in Africa to serve a "predation project" on African countries in difficulty, where France has suffered military reverses in recent years and, more generally, a loss of influence.
Asked on the sidelines of the Francophonie Summit, held in Djerba, Tunisia on November 19 and 20, about criticism that France is exploiting its economic and historical ties with its former colonies to serve its own interests, the French president replied in an interview with TV5 Monde: "This perception, it is fed (…) by others, it is a political project. I'm not fooled, a lot of influencers, sometimes including people on your sets, are paid by Russians. We know them. »
"Several powers, who want to build influence in Africa, are developing this to damage France, damage its language, raise doubts, but above all seek interests"continued the French head of state.
After a decade of military presence in mali as part of a counter-terrorism operation, the record of which is not unanimous, France withdrew its troops after the Malian army seized power in a coup in 2020. The new leaders have then invited the private paramilitary company Wagner to help him in his fight against the Islamist movements, and sever all ties with Paris.
Murder and thefts
Moscow says Wagner does not represent the Russian state and is not paid by it. But the European Union has imposed sanctions on the paramilitary organization which it accuses of carrying out clandestine operations on behalf of the Kremlin.
In 2021, a United Nations report accused Russian instructors and local troops in Central African Republic of using disproportionate force against civilians, killing people indiscriminately, occupying schools and perpetrating widespread looting. The Kremlin replied that it was a lie and that Russian instructors had never taken part in murders or robberies in this country rich in gold and diamonds.
"You just have to go and see what is happening at the moment in the Central African Republic or elsewhere to see very clearly the Russian project that is at work there when France is shaken up. It's a predation project.added Emmanuel Macron, pointing "the complicity of a Russian military junta".
To not miss any African news, Subscribe to the newsletter from "World Africa" from this link. Every Saturday at 6 a.m., find a week of news and debates covered by the editorial staff of the "World Africa"