pressured by their base, the unions harden the fight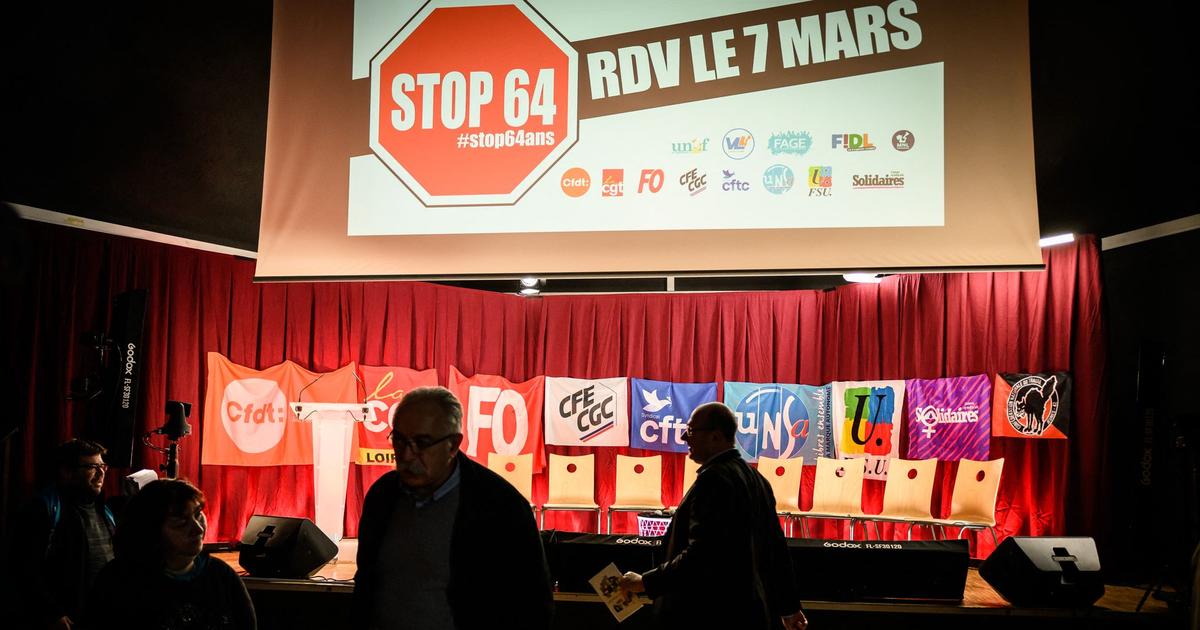 DECRYPTION – Until then, the strategy was to bring together as many French people as possible during major days of action and to limit initiatives as much as possible in the meantime. But the tone has changed from previous weeks.
"Our goal is to succeed the day of March 7but there will be consequences", brushes aside Thomas Vacheron, questioned about the form that the protest will take beyond this new day of mobilization. On this point, this member of the confederal management of the CGT responsible for pensions remains in agreement with the other associates of the inter-union. The only objective, officially at least, is to succeed "a real dead day in companies, administrations, services…", write the 13 members in their joint press release. Then the control units call "to seize from March 8", to show "the major social injustice of this pension reform against women». At present, therefore, no call for a renewable strike has been launched by the centrals.
Nevertheless, the word no longer frightens, including among certain reformist centrals. "We are not calling for that, but we are telling our activists to look at the options on their scale"