Prince Harry Kane, a broken down Citizens attack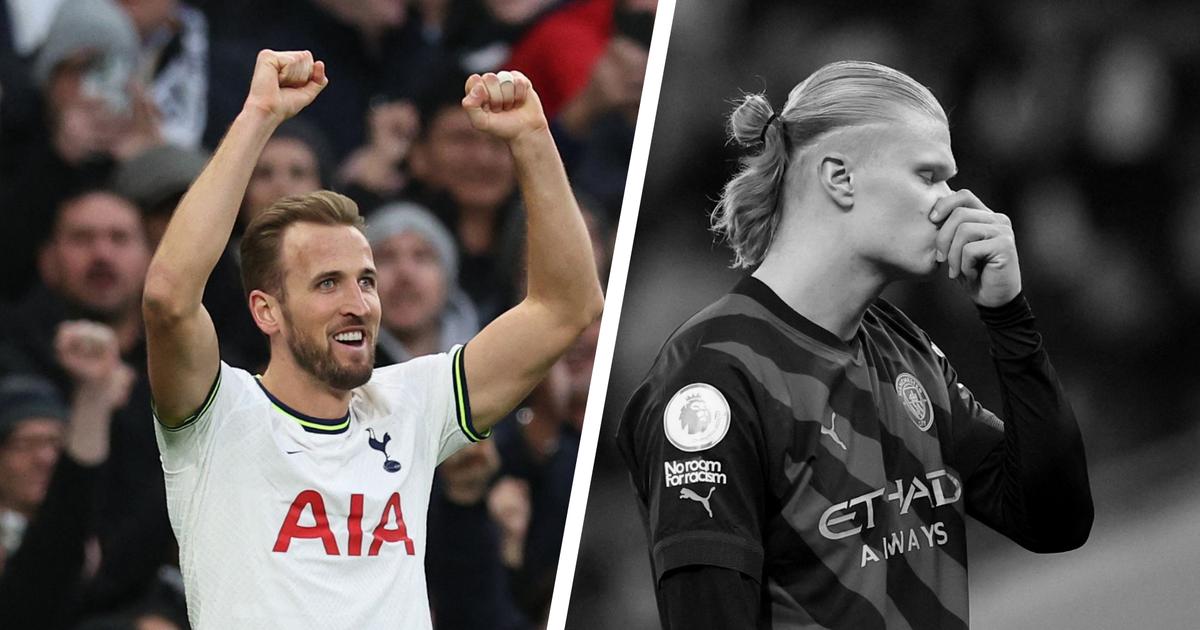 Harry Kane's records, Rodri's error… Discover the tops and flops of Tottenham's victory against Manchester City (1-0).
TOPS
Harry Kane in history
Harry Kane will remain, after this 22nd day of the Premier League, the second top scorer in the championship behind Erling Haaland. But the English striker, scorer in the quarter of an hour, became the top scorer in the history of Spurs (267 goals) and is therefore one goal ahead of Jimmy Greaves. And that's not all ! The English international becomes the 3rd top scorer in the Premier League with 200 goals, behind Wayne Rooney (208) and Alan Shearer (206). In the legend.
A defense that holds
Tottenham have suffered but are doing well. The Spurs washed away the affront of last January 9 where they conceded 4 goals, to take none today. Dier, Davies and Emerson countered the Citizens' attacks and the midfielders also contributed. Romero, rather solid, paid dearly for his aggression by receiving a red card five minutes from time. Something to reassure before the trip to Leicester next Sunday.
FLOPS
Rodri, the fatal error
Manchester City dominated the start of the game. Without materializing, Guardiola's men had possession (82%) before stupidly putting themselves in danger. Tottenham's pressing hampered Rodri, who saw his pass intercepted by Höjbjerg. Served him Kane on a platter. A mistake that cost his family dearly since it was the only goal of the game.
Manchester City attack in trouble
City struck 15 times on goal to frame just five. Mahrez's strike on the crossbar before the end of the first half was ultimately the most dangerous offensive action. Haaland was rarely touched and never hit on goal! Grealish tried a lot but these crosses and strikes did not find a taker or the frame. The return of De Bruyne will have brought more fluidity to the attacking game of Guardiola's men but the absence of Phil Foden was felt.