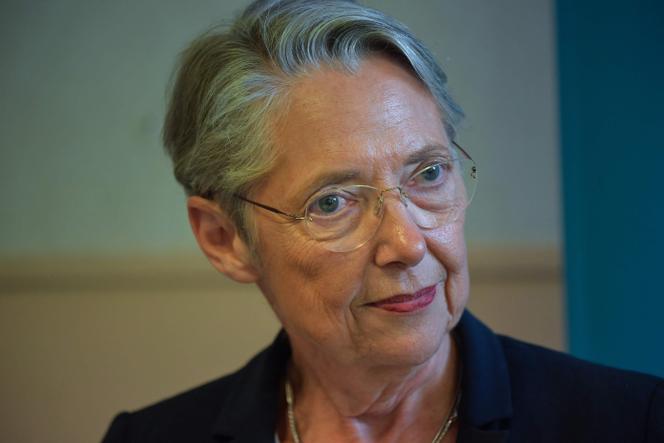 On the occasion of a trip to Angers (Maine-et-Loire), Elisabeth Borne unveiled, Thursday 1er June, the contours of the future "public service for early childhood", Emmanuel Macron's campaign promise. The Prime Minister spoke during the restitution of the work of the National Council for Refoundation dedicated to early childhood, a consultation carried out for several months under the leadership of the Ministry of Solidarity.
While the rate of coverage of childcare for children under 3 years old is 60%, according to data from the Family Allowance Fund – a national figure that masks strong territorial inequalities, the head of the government addressed itself primarily to parents of young children, for whom "the search for a reception mode too often turns into an obstacle course". A prism regretted by professionals, who hoped for a stronger address towards them, in a context of loss of attractiveness of early childhood professions.
At present, there are 1.3 million individual and collective reception places; 770,000 with nursery istants, 458,000 in crèches (60% public and 40% private), 89,000 in very small sections of nursery school and 47,000 with child minders at home.
An "illusory" commitment
Mme Borne is committed to creating 100,000 reception places by 2027, and 200,000 by 2030. Campaigning for his re-election, Emmanuel Macron had already promised 200,000 new places within five years. A wishful thinking? The representatives of the sector do not hide their skepticism, recalling that 10,000 professionals are already missing in the crèches, which on the contrary leads the structures to close cradles in recent months. Under the previous five-year term, the objective of 30,000 new places had been stated, and barely half had actually been created by the admission of the President of the Republic, in January 2022.
Such a commitment is "illusory"reacts in particular Julie Marty-Pichon, of the Pas de Bébés collective at the locker, who more generally regrets a "lack of ambition" of the government with these first measures. The latter was particularly expected on the key subject of the training of professionals, to respond to the shortage. In an interview at West Francethe Prime Minister simply indicated that it was "also planned to improve the training of early childhood professionals, with the regions, and to upgrade their professions"without providing further details.
You have 54.2% of this article left to read. The following is for subscribers only.