Protest actions resumed in Georgia on Thursday evening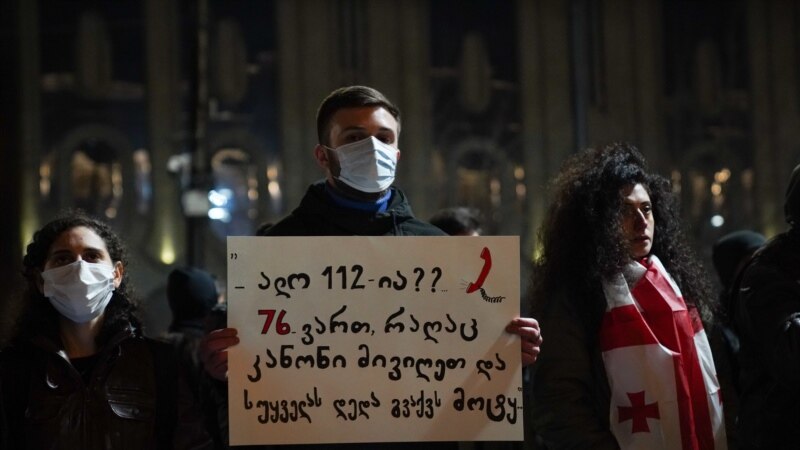 Protest actions resumed in Tbilisi, Batumi and Kutaisi on Thursday evening. According to "Voice of America", many thousands of citizens came to the demonstration in Tbilisi. They demand from the "Georgian Dream" party the official cancellation of the discussion procedure of the so-called law on foreign agents, fearing that the initiators of this law will again try to include it in the agenda after some time.
President of Georgia Salome Zurabishvili, who is on a visit to the USA, congratulated the Georgian people "on the victory" and declared that she would not allow the authorities to adopt any law that could distance Georgia from the prospect of EU integration.
Large street demonstrations of opponents of the bill on foreign agents took place in Tbilisi for two days.
During the actions, the police detained 134 people. The Commissioner for Human Rights in Georgia stated that several arrested participants of street protests received bodily injuries.
The Special Investigation Service has launched an investigation into suspicions of unlawful use of force by the police during the arrests on March 7 and 8.
According to the Ministry of Internal Affairs of Georgia, on the evening of March 9, more than 130 detainees were released. Some of them have spent their time in the pre-trial detention center, others have already paid their fines. One detainee remains in custody, who is accused of assaulting the police, which may be sentenced to four to seven years in prison, according to the publication "Voice of America". According to the authorities, more than 70 policemen were injured during the actions.
The U.S. Embassy in Georgia welcomed the ruling party's decision to withdraw both bills on foreign agents, called on the ruling power to formalize this decision through official procedures and "no longer follow this kind of legislation that is incompatible with Georgian and European values ​​and the protection of fundamental freedoms."