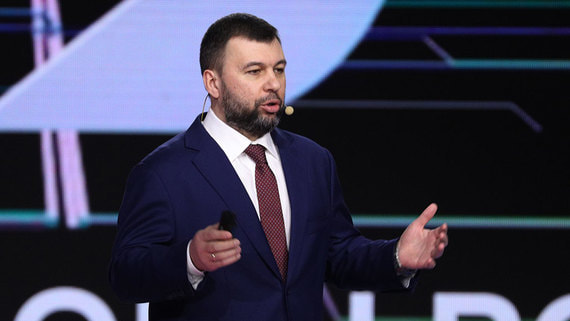 Russian forces have taken control of 50 of the 59 neighborhoods of Marinka in the Donetsk People's Republic. This was announced by the acting head of the DPR Denis Pushilin on the air of the Russia-24 TV channel.
"As for the Maryinka direction, out of 59 quarters, if it's possible to conditionally divide Maryinka itself in this way, 50 are under the control of our units," he said (quoted by T).
Pushilin added that "almost all positions" of the Armed Forces of Ukraine are in the zone of visibility of the Russian forces. At the same time, he noted, the enemy continues to transfer reserves to the city.
Last week, on April 21, a member of the DPR parliament, Lieutenant Colonel Andrey Baevsky, said that the initiative in Avdiivka and Marinka was on the side of the Russian forces. According to him, the Russian military is "moving forward", and the struggle is for every house. Bayevsky explained that taking Marinka and Avdiivka under control is important from the point of view of ensuring the security of Donetsk, since the shelling of the city is carried out from firing points located behind these settlements.
At the end of March, Pushilin said that before the complete liberation of Maryinka, one section in the west of the city remained to be taken under control. He also pointed to the fierce fighting in this direction and the ongoing transfer of reserves by Ukrainian troops.
Russia's special operation in Ukraine began on February 24. During the fighting, Russian troops took full control of the LPR, as well as most of the DPR, Kherson and Zaporozhye regions. Subsequently, these territories became part of Russia, and on October 19 martial law was introduced in the regions.