Putin and the President of Egypt discussed the supply of Russian food and fertilizers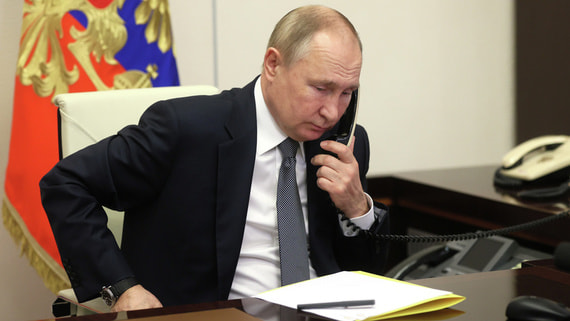 Russian President Vladimir Putin held telephone conversations with Egyptian President Abdel Fattah Sisi. This was reported in the press service of the Kremlin.
"At the initiative of the Egyptian side, Vladimir Putin had a telephone conversation with President of the Arab Republic of Egypt Abdel Fattah Sisi. <...> In the context of ensuring global food security, Vladimir Putin outlined Russian approaches to the package of Istanbul agreements on the export of Ukrainian grain from the Black Sea ports and the export of food and fertilizers from Russia to world markets, emphasizing the need for their comprehensive implementation.
In addition, the heads of state discussed the development of bilateral relations in the trade, economic and humanitarian fields. "The issues of deliveries of Russian agricultural products to the Arab Republic, as well as the implementation of large joint projects in the fields of energy and industry were specifically touched upon," the Kremlin press service added.
They specified that all the issues discussed would be raised during the meeting of the bilateral intergovernmental commission in Cairo. Putin and Sisi agreed to continue coordinating the efforts of Russia and Egypt to eliminate crisis situations in the countries of the Middle East and North Africa.
The last time the heads of state held telephone conversations exactly a year ago, on March 9, 2022, they also discussed the strategic partnership between the two countries, as well as the goals and reasons for the special operation.