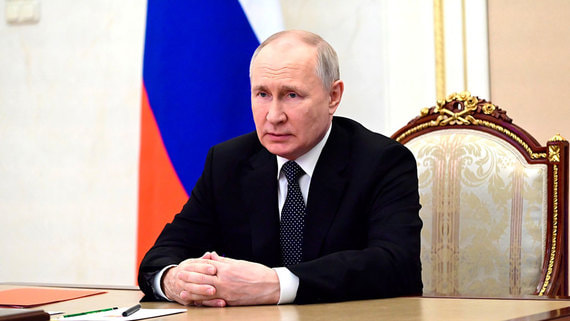 The introduction of illegitimate sanctions and the breaking of treaties in the field of strategic security is damaging the international system. This statement was made by Russian President Vladimir Putin in an address to the participants of the St. Petersburg International Legal Forum. The address of the head of state was read out by the Minister of Justice of the Russian Federation Konstantin Chuichenko.
"Today, the use of illegitimate sanctions, ignoring the principle of equality of countries, interference in their internal affairs, breaking the treaty in the field of strategic stability causes serious damage to the international legal system, destroys its very essence," Chuichenko quoted Putin (quoted by RIA Novosti).
The Russian special operation in Ukraine began on February 24, 2022. In response, the United States, Canada, Great Britain, Japan and the EU countries imposed large-scale sanctions against the Russian Federation, which affected many sectors of the economy, including energy, high-tech sector, aviation, banking, mining, automotive industry, etc.
The Russian authorities have repeatedly pointed out the illegitimacy of the sanctions and talked about the threat due to the restrictions imposed on the global economy. In a March op-ed in the People's Daily, Putin stressed that restrictions against Russia should be lifted.
In addition, against the backdrop of aggravated relations with the United States, Russia suspended the latest arms control treaty with the United States – the Strategic Offensive Arms Treaty (START). During his message to the Federal embly, Putin clarified that Moscow was not breaking the agreement and was ready to return to it, provided that the nuclear potential of France and Great Britain, members of NATO, was taken into account.
Moscow also plans to finally withdraw from the Treaty on Conventional Arms and Forces in Europe (CFE), participation in which was suspended by Russia back in 2007. On May 10, Putin appointed Deputy Foreign Minister Sergei Ryabkov as his representative when the Federal embly considered the denunciation of this document.