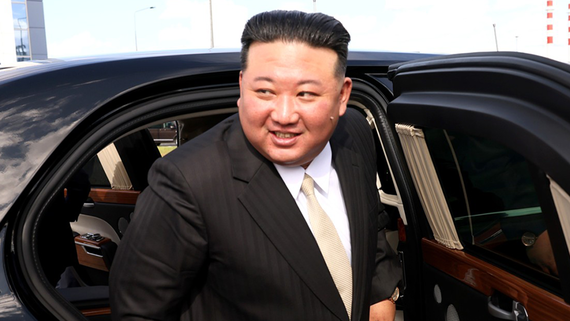 Russian President Vladimir Putin showed the DPRK leader Kim Jong-un a Russian Aurus car. RIA Novosti reports this.
Kim Jong-un examined the car from the outside and even sat in it with Putin. Then the leaders continued communicating in the fresh air, the agency notes.
The Aurus company produces luxury cars. Its lineup includes a limousine, sedan, minivan and SUV. This brand of car is also chosen by top officials of the state, including Putin, who drives one of the company's cars.
During the WEF plenary session, Putin, speaking about the need to increase the level of localization, cited Aurus as an example: "Have they done Aurus? Done". In response, the session moderator noted the high cost of domestic cars. The President explained that the cost of the car is due to low production volumes. "If it goes into production for real, everything will be twice as cheap," he said.
On September 13, Kim Jong-un met with Putin at the Vostochny cosmodrome. He arrived in Russia the day before. The Kremlin said that Putin and Kim Jong-un will first discuss bilateral relations. As part of the full-format visit, negotiations between the two delegations will take place, after which, if necessary, the leaders will continue to communicate one-on-one.