Qatar beaten dryly by Ecuador in the opening match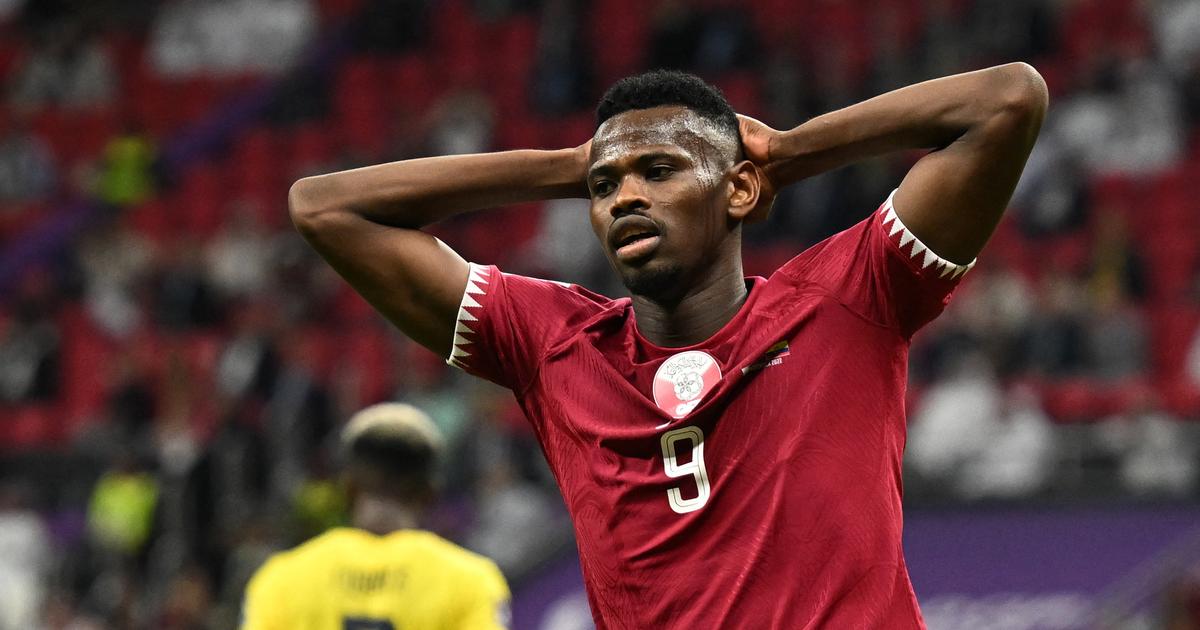 Qatar, the host country of the World Cup, was disappointing for this first match. They lost 0-2 against Ecuador in the opening match.
A party that wasn't really one. For the opening of "sa" world CupQatar was not deluded for very long. The host country logically lost to Ecuador in the opening match of its 2022 World Cup. Ecuadorians won 2-0.
The least we can say is that the Bordeaux are not up to the event. It's simple, they weren't getting anywhere. Enner Valencia first opened the scoring with a header in the third minute, before the goal was canceled for a (difficult to understand) offside position. But no problem for the Fenerbahce striker who then converted a penalty he had obtained himself (16th, 0-1). We then thought that the Qataris were going to have a burst of pride, but no. Enner Valencia doubled the bet with a magnificent header after a cross from Preciado (31st, 0-2). Only one chance for the locals, on a header from Almoez Ali, forgotten by the Ecuadorian defense, just before the break (45 + 4th, 0-2).
Mission almost impossible for Qatar
World Cup: who are the top scorers in the history of the Blues?
Upon returning from the locker room, the hope was short-lived. The hosts were higher up the pitch and trying to get their foot on the ball. But it only lasted a few minutes. It was even Ecuador who continued to get the best chances (54th, 56th, 81st). The second period was still better on the Qatari side, even if it was not flamboyant, far from it. The Ecuadorians managed their lead in the score, while the Bordeaux were not very dangerous, with the exception of the good recovery of Muntari (86th, 0-2).
Qatar misses its entry into its competition with this defeat. It's simple: Qatar has become the first host country of the World Cup to bow for its entry into the running. A logical defeat, as they have been beaten in all areas of the game. Worse, the men of Felix Sanchez Bas have yet to face Senegal and the Netherlands. A mission that promises to be very difficult in view of today's performance.