Quincy Jones celebrated as it should be on France 4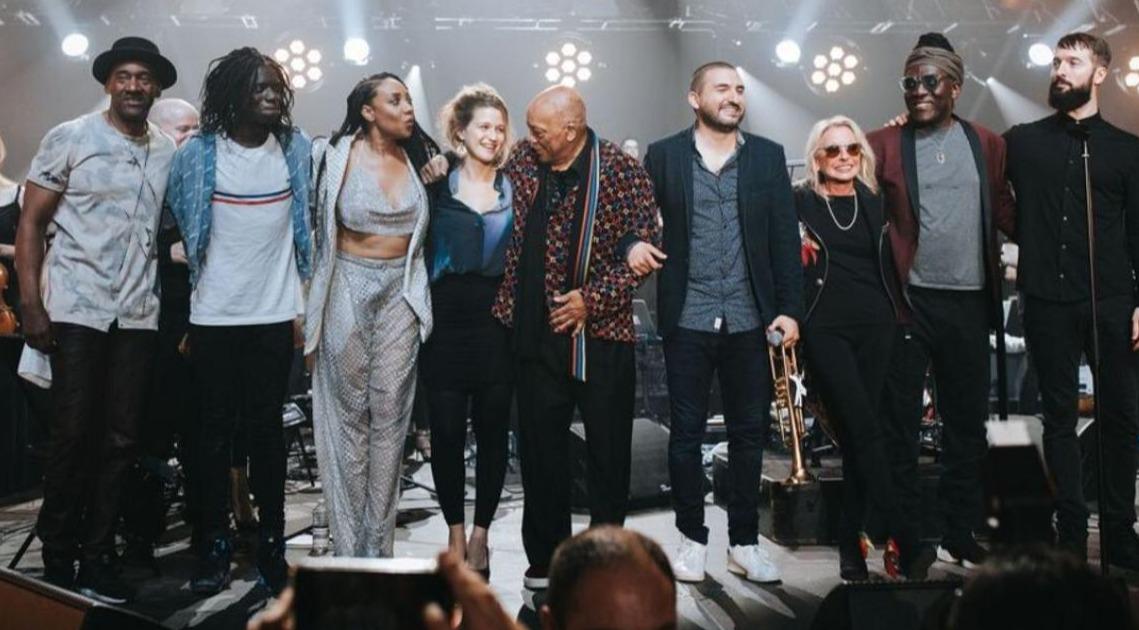 In 2021, trumpeter Ibrahim Maalouf, bassist Marcus Miller and Véronique Sanson met on stage to pay tribute, in his presence, to the pope of pop. The channel broadcasts this concert on March 13 at 9:10 p.m.
It was necessary this outburst of brass and guitars to pay tribute to the flagship producer of American pop, quincy jones. This concert recording, broadcast on France 4 at 9 p.m. on Monday March 13, dates from two years ago. To celebrate the seventieth anniversary of the composer's career, big names had gathered on the stage of the Accor Arena, in Parisa city dear to the producer, since he lived there in the 1950s. He had notably studied there with Nadia Boulanger, before leaving for America to arrange hits by Frank Sinatra or Tony Bennett.
The man who made Michael Jackson
With a symphony orchestra in the background, the legendary New York bassist Marcus Millerthe singer Selah Sue or the Franco-Lebanese trumpeter Ibrahim Maalouf (he plays a bewitching Human Nature by Michael Jackon) interpret his most famous titles and unroll the soundtrack of his life. Quincy Jones is, among other things, at the origin of the albums off the wall, Thriller And Bad of the king of pop who died in 2009. Between the two men, relations had, moreover, ended up being stormy. 89 years old today, the producer attends this show like us from his sofa – his is placed on the stage. He often applauds wildly.
If the vocal ease of Michael Jackson remains difficult to reach, the singers who cover his hits here, in particular Brandon Reilly, do not deserve it. We must also say a word about Richard Bona, formidable on bass. Veronique Sansonwhich we did not expect in this register, makes its appearance, at the end, to sing Let the Good Times Roll, a standard of American music. The interpreter ofin love then turns into a blueswoman, to celebrate the funny life of Quincy Jones.