rainbow hats asked to stay in locker room during Wales-USA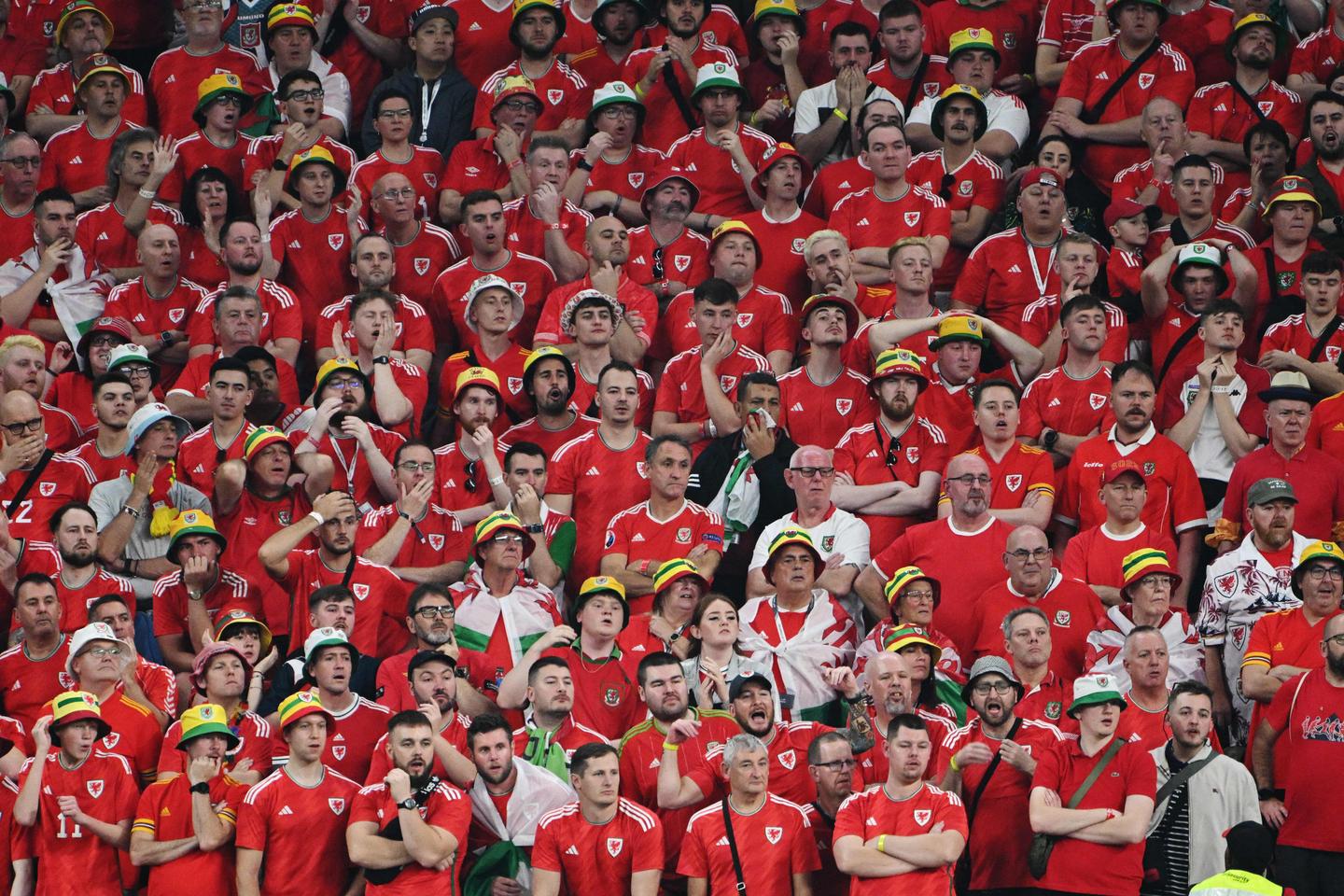 Two days after the start of Global in Qatar, the controversies surrounding LGBT+ symbols never end. Former Welsh captain Laura McAllister and an association of Welsh supporters say they had to take off their rainbow hats to watch the USA-Wales match (1-1) Monday, November 21.
"While we were queuing, we heard people wearing rainbow bucket hats"the symbol of Welsh LGBT supporters association Rainbow Wall, "had to take it off", told ITV News the ex-playerwho sits, among other things, on the executive committee of the Welsh federation.
As shown a video posted on Twitter by Rainbow Wallthe ex-captain went through the control gate with his hat on before an officer and then a security guard pointed it out and, according to her, told him to take it off. "They said that (…) it was a forbidden symbol and that we were not allowed to wear it in the stadium"explained Laura McAllister.
Mae cefnogwyr sydd â nwyddau gyda symbol yr enfys arnynt wedi profi trafferthion wrth fynd i mewn i'r stadiwm i wyl… https://t.co/AATcv9lOla
No "One Love" armband on Qatari courts
While seven European teams gave up on Monday wear a colorful armband at the World Cup " One Love " against discriminationto avoid the sporting sanctions threatened by FIFA, the body repeats that " Everyone is welcome " in the stadiums of Qatar and that she is herself committed against homophobia.
"I pointed out that FIFA made a lot of comments about supporting LGBT rights at this tournament. Coming from a country where we are very committed to ensuring equality for all, I did not intend to take off my hat"she continued.
The former player explained that she was forced, along with others, to "out of the stadium" to remove the headgear "in a lost and found area"but she preferred to slip the hat into her bag to introduce it back into the enclosure, "a small moral victory".
For its part, Rainbow Wall reported in the evening on its Twitter account of "Welsh supporters forced to withdraw" their rainbow hat. "Not the men, just the women. FIFA, ARE YOU SERIOUS!! », annoys the association, before specifying that the male supporters subsequently received the same instruction. Requested by Agence France-Presse, neither FIFA nor the supreme organizing committee of the World Cup reacted immediately.
This is not the first rainbow-colored object to be found at the entrance to a Qatari stadium. Before the meeting, American journalist Grant Wahl tweeted he was held back by security personnel for wearing a rainbow t-shirt.
Finally, on Monday, the Belgian federation explained that FIFA had forbidden him to use his shirt "outside"on which are printed the colors of the rainbow and the word "Love" on the collar. According to the body of world football, it is in fact the reference to the fireworks of the Belgian music festival Tomorrowland, which can be considered as disguised advertising.