Raising buildings becomes the remedy for renovating an aging park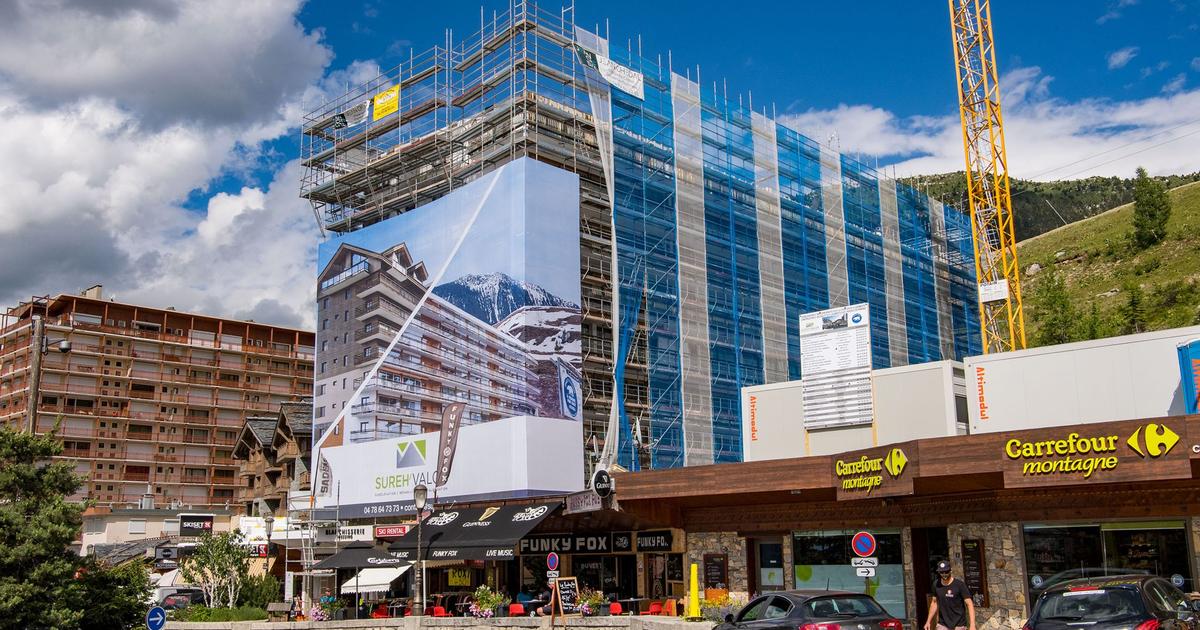 DECRYPTION – The money collected with the new housing makes it possible to finance the energy renovation of the buildings.
In the mountains, the renovation of old poorly insulated buildings from the 1960s and 1970s is taking a new turn. Elevation projects, still rare a few years ago, are on the increase. "A third of the promoters who work in the mountains do so today", notes Romain Solenne, founder of the specialized fintech Promy. We understand it. These operations, which consist for the promoters of buying back a right to build from the co-owners to create a new floor, have everything to please. They allow the promoter to market brand new apartments at exorbitant prices in places where land is scarce and expensive. They offer co-owners an unexpected windfall, which can enable them to finance the work that the building needs and to take these buildings out of their status as thermal colanders.
The Ariondaz area, a set of building bars in Courchevel 1650 has just benefited from this transformation. Five buildings have been raised, and completely…