Rapper Cardi B pleads guilty to 2018 club fight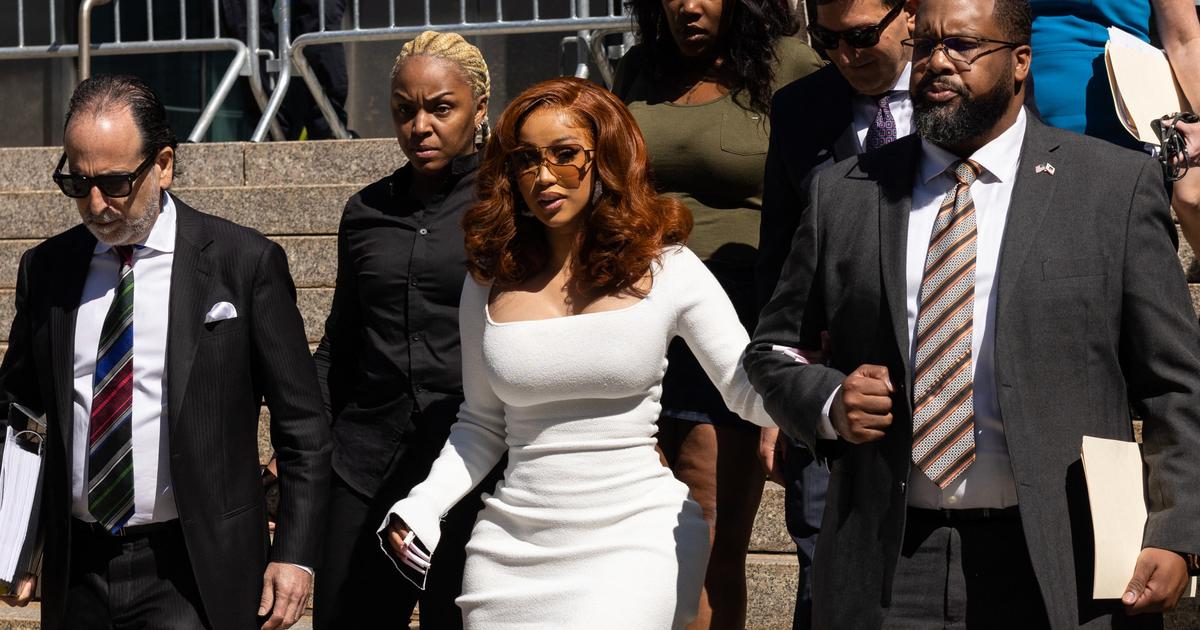 The interpreter of I like it was sentenced Thursday to 15 days of community service by a New York court.
Thursday, September 15, the rapper Cardi B, a Grammy Award winner, pleaded guilty and avoided jail time for participating in a 2018 fight at a New York City strip club, prosecutors said. The rapper was sentenced to 15 days of community service.
During the 2018 incident, police say the rapper was at the Angels Strip Club in Queens where she got into an argument with two of the club's bartenders and a fight ensued. She had accused one of them of having an affair with her husband. "Victims reportedly had glass bottles thrown at them, booze thrown in their faces and a woman's head was smashed against the bar"prosecutors said in their description of the incident.
In 2019, the rapper pleaded not guilty to 14 counts of assault related to the brawl. The singer, known for such hits as Bodak Yellow and I like itthis time pleaded guilty to two misdemeanors, the other charges having been dropped.
"Part of growing and maturing is being responsible for your actions"the artist said in a statement after Thursday's hearing. "As a mother, it is a practice that I try to instill in my children, but the example begins with me". A few hours before the jury's verdict, Cardi B announced on her Instagram account to donate $100,000 to her former elementary school, located in the Bronx, New York. Referring to her personal experience, the rapper wanted to justify this donation: "I hope my donation can help create an amazing after-school program that will help keep children off the streets or in troubled homes and most importantly allow them to learn something they can take with them throughout their lives. their life".