Raul Rosas Jr, 17, becomes youngest fighter to join UFC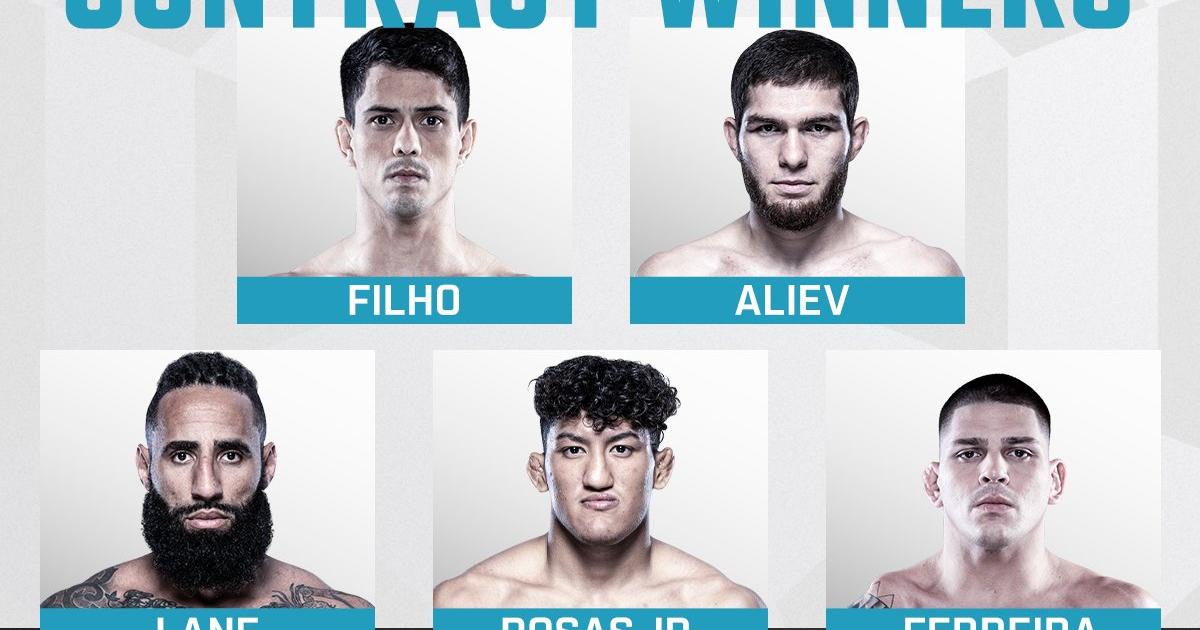 Already the youngest in history to participate in Dana White's Contender Series, Raul Rosas Jr now becomes the youngest fighter signed in the UFC.
After his great victory in the octagon on Tuesday at Dana White's Contender Series, Raul Rosas Jr pleased UFC President Dana White, who signed him directly to the UFC. At just 17, the Mexican becomes the youngest fighter to join the UFC.
"There was nothing to discuss, we didn't even talk about it behind the scenes, admitted Dana White. I had never seen anything like that. He has a lot of talent. done in this fight at 17… I was blown away I'm very impressed with this kid he's really special If you know how many fighters have messaged me saying he's impressed them and that he belonged here. Do we have doubts on how to manage his career given his age? Not after what I've seen. This kid is ready to fight in the UFC."
Big ambitions
Undefeated in five professional fights, this duel against Mando Gutierrez on Tuesday, September 20 is his first to end in decision. He won by unanimous decision of the judges, three cards at 30-27. During this clash, the young prodigy of the bantamweight division chained submission attempts and also stood out with a spinning back kick. "El Nino Problema" (his nickname) is full of ambition and already shows a competitive spirit. He wants to break all records.
"Even though I'm 17, I already have experience and I'm ready to face anyone, he said at a press conference. If I have to go back to fight now, I do. I'm ready to fight every week, every month, I don't care, it's foot on the accelerator and no brake! I'll rest when I'm retired, when I'm old. It's only the beginning so I have no reason to take a break. I know it won't be easy, nothing in life is easy, but I will become the youngest champion in UFC history, and soon no matter what i have to do for no one is gonna take that from me if i had to fight a top 5 guy for my first real fight in the UFC i would do it but i know i have to climb first and i I'm going to do it and be at the top soon. I'll be the youngest champion in UFC history at 19, 20 or 21."
The young Mexican will therefore have to break Jon Jones' record, crowned in the light-heavyweight category at 23 years and 243 days in March 2011. He has just under six years to achieve this.