Real Madrid provides the essential against Liverpool and goes once again to the quarters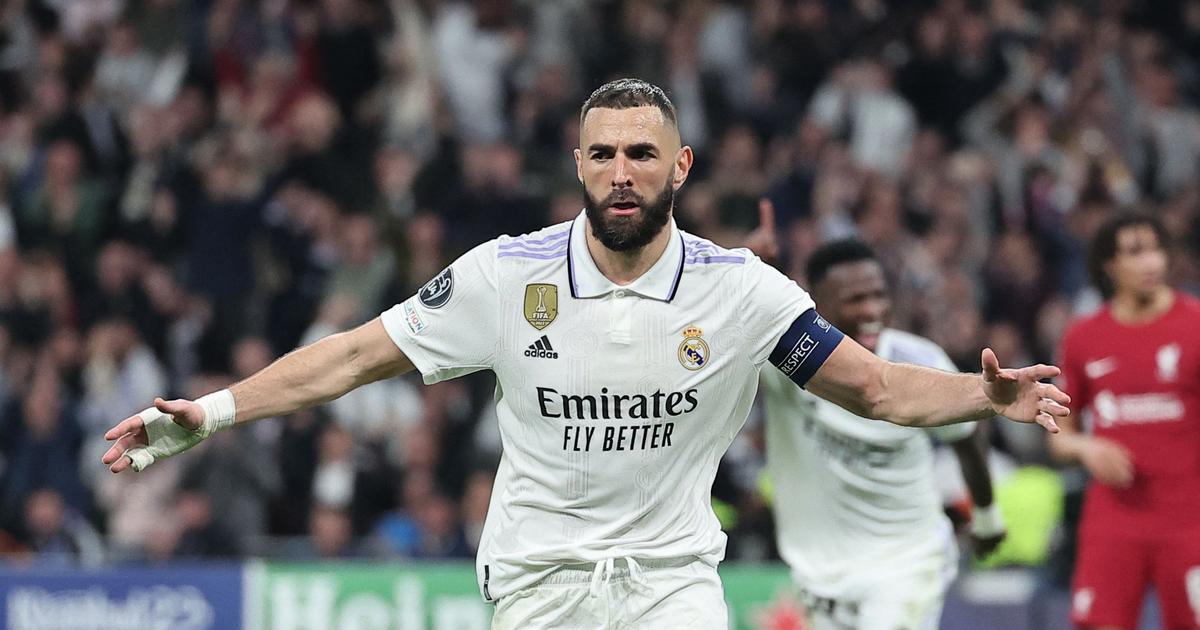 Already a clear winner in the first leg, Real Madrid won at the Bernabeu thanks to a goal from Karim Benzema.
As a boss, Real Madrid has validated its ticket for the quarter-finals of the Champions League. After the great success at Anfield (5-2), the people of Madrid confirmed at the Bernabeu with a logical victory against Liverpool (1-0), in the round of 16 return. We expected a Liverpool in "remontada" mode but very quickly, the people of Madrid imposed their rhythm and mastered the debates.
Despite a first attempt from Nunez (7th), Ancelotti's men quickly dictated their tempo and created the best chances in the first act. Vinicius stumbled at close range on Alisson (14th), Camavinga then found the bar with a long shot (20th) and Modric lifted the stadium with his overpowered shot from the right which came to lick Alisson's bar (22nd) . Shy, the Reds tried to turn the tables before the break but Courtois wonderfully repelled the strike from Nunez (33rd).
Benzema validates the qualification of Real
And when they returned from the locker room, Liverpool almost no longer existed. Vinicius then took the game on his own, giving Alexander-Arnold a bad evening, and Real accelerated. Still, Alisson kept his side afloat with a one-on-one win against Valverde but couldn't do anything against Benzema. The Frenchman had missed an opportunity a few moments earlier (69th) but did not let the second pass, well served by Vinicius (1-0, 78th). Hit in the tibia, KB9 came out in stride but the essential was done. Real will be there for the quarter-finals for the eleventh time in the last thirteen editions and can still dream of a 15th Champions League.