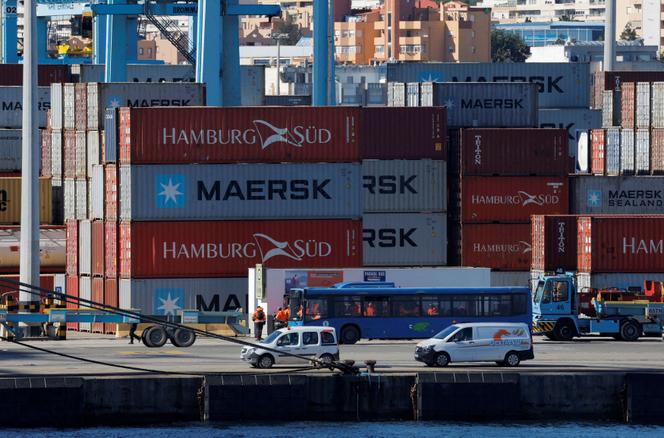 If the world economy is slowing down, this is not yet the case for the dividends paid by multinational companies, shows the study by the et management company Janus Henderson published on Wednesday 24 May. At 326.7 billion dollars (303 billion euros) over the first three months of the year, the total amount paid to shareholders increased by 12% over one year, to set a record for a first quarter.
This double-digit growth is of course explained by the fact that dividends are set on the basis of profits for 2022, a prosperous year in this area for many listed companies, such as banks, favored by the rise in interest rates. , or oil companies. But, says Janus Henderson, it also reflects the importance of exceptional dividends: 28.8 billion dollars between the beginning of January and the end of March, unheard of in a quarter since 2014.
This envelope includes, among other things, the 11.7 billion dollars distributed by the shipping giant Maersk, after an exceptional year for the profitability of the sector, which allows the Danish group to take the lead in the world ranking of main payers. in dividends, ahead of British mining giant BHP and Swiss pharmaceutical company Novartis.
Another notable exception: the 6.3 billion dollars paid by Volkswagen following the IPO of Porsche. Continental Europe posted growth in dividends paid of 36% compared to the first three months of 2022, more than four times that recorded in North America (+8.6%) and more than double that observed in Japan (+ 17.7%).
Strong business results
The exceptional dividends more than compensated for the 20% drop in the sums paid by the giants of the mining sector, which began to adjust the remuneration of their shareholders to the ebb in the prices of raw materials. With this exception, the upward trend in dividends should continue, believes Janus Henderson, given the solidity of the results of large European companies. But at a slower pace.
Because, even if the evolution of dividends is less volatile than that of profits – companies striving to smooth the return served to investors – inflation, the rise in financing costs and the deterioration of the economic situation in certain regions will inevitably have an impact on the remuneration of shareholders. "After two strong years, almost all of the easy gains from the post-pandemic rebound have been made"adds Ben Lofthouse, leader of the study team at Janus Henderson.
You have 9.48% of this article left to read. The following is for subscribers only.