relapse for Montpellier's Arthur Vincent, absent for long months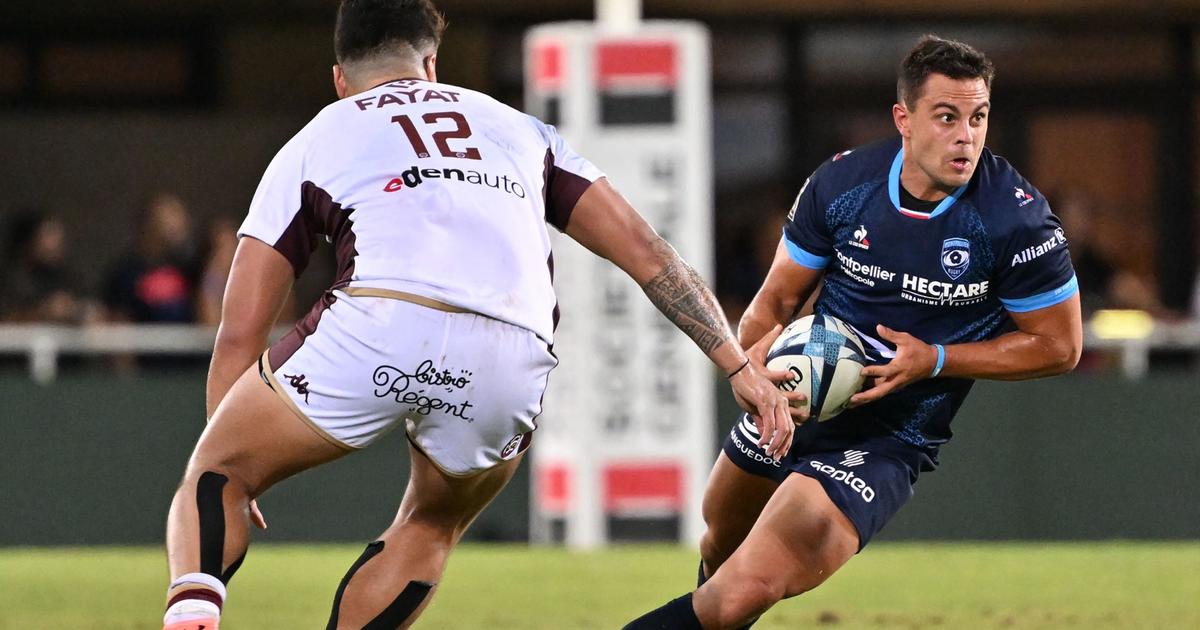 Back in June after nine months of absence, the center of Montpellier and the XV of France relapsed. He is going to have surgery on his left knee and is not sure if he will play again this season.
The (very) bad news was confirmed Monday evening by the manager of Montpellier, Philippe Saint-André, on the sidelines of the Night of Rugby. Victim of a relapse of his left knee cruciate ligament injury eight days ago during the trip to Brive, Arthur Vincent will be again away from the field "for several months", formalized the club on Tuesday.
"The news is not so good", confided a pained PSA. Whether a first diagnosis had given hope of an absence of two monthsthe arthroscopy passed Monday by the three-quarters center of the MHR and the XV of France on Monday "revealed a more severe diagnosis with a partial lesion of the anterior cruciate ligament". The young player (22 years old, 14 selections) will therefore have to undergo reoperation. For a long absence, maybe until the end of the season.
"We will be behind him, we will accompany him"

Philippe Saint-Andre
"He is a hard worker. I hope he will do everything to come back and to be able to participate in the 2023 World Cup. We will be behind him, we will accompany him, promised the manager of Montpellier. He will be greatly missed by us at the MHR, but also by the France team."The race against the clock for the next World Cup, in less than a year, is on…