Remko Pasveer, Netherlands goalkeeper, makes his first cap at 38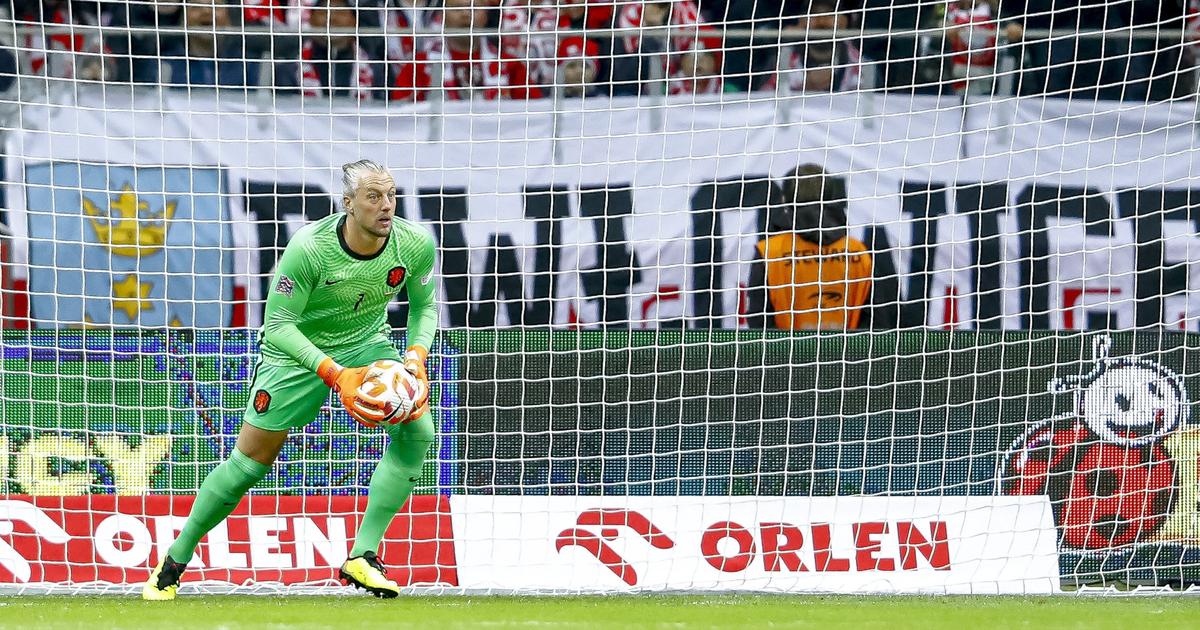 Remko Pasveer, goalkeeper of Ajax, honored his first selection at the age of 38 during the victory of the Netherlands against Poland (2-0) in the League of Nations.
The misfortune of some is the happiness of others. Taking advantage in particular of the absences of Maarten Stekelenburg and André Onana, Ajax goalkeeper Remko Pasveer honored his first selection at the age of 38.
In a League of Nations match between Poland and the Netherlands, Remko Pasveer was able to participate in the victory of his team (0-2) while keeping his clean sheets. The Oranjes retain a three-point lead over Belgium. The two will face off on Sunday in a " final for the Big Four.
A professional since 2004, when he started at Twente, Pasveer had never even been selected for the national team. Engaged with Ajax since 2021 in a role of lining, the 38-year-old goalkeeper even took advantage of an injury to his teammate Sketelenburg to take his place as starter since the start of the season. Even at 38, Pasveer must be enjoying his past two months.