Rennes launches this Tuesday morning its second metro line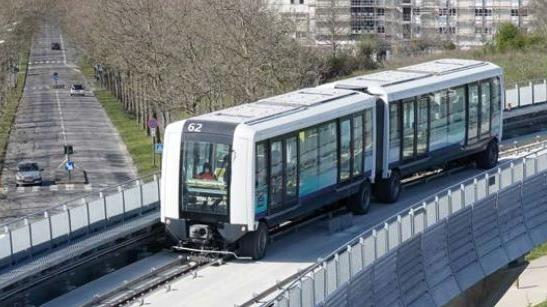 The mayor of the city affirms that these new infrastructures will make it possible to respond to the "social and environmental emergency".
15. This is the number of new metro stations that the city of Rennes will have from this Tuesday morning. At 5 a.m., a second metro line will be inaugurated. The route is "born of a strong political will to serve all the neighborhoods of (the) town", according to Nathalie Appéré, president of Rennes Métropole and mayor of Rennes. Who adds that this line b is "a revolution of proximity", from Cesson-Sévigné to Saint-Jacques-de-la-Lande via Rennes, "(guaranteeing) to the inhabitants (...). better access to employment, housing and services.» Joined by Le Figaro, the city's agglomeration also indicates that it is "a large-scale project» for which the Minister Delegate for Transport Clément Beaune will make the trip.
Read alsoSeduction operation at the RATP to recruit 800 bus drivers by the end of the year
An infrastructure which,like the TGV line"linking Rennes to Paris"in less than 1h30», «is one of those major projects that nurture pride and attachment"from Rennes to"their territory". To implement this line, prepared since 2001, the metropolis is talking about investments to meet "the social and ecological emergency.» With the objective of transporting 110,000 passengers per day, 4,000 per hour and per direction, while impacting 73% of Rennes residents. "The success of line Alaunched in March 2002, hasreinforced the idea of ​​setting up a second line", adds the official presentation. Rennes Métropole thus aims tothe objective of 25% more passengers in public transport by 2025 and more than 110 million trips per year by 2025.The agglomeration also specifies that works of art will decorate the stations.
"Economic spin-offs» expected
Beyond infrastructure, Rennes is also expecting "economic benefits, employment, social integration and environmentally friendly practices". It fits "in a process of developing the economic activity of the metropolis in order to link jobs and housing.» In addition, the bus network will be «redeployed" for "improve the frequency and amplitude of certain lines". With an increased service of 200,000 kilometers per year, "i.e. an offer reinforced by 8%". On a more financial level, the project will have cost 1.342 billion including 1.096 supported by the metropolis. And will have mobilized 764 companies as well as 7,500 full-time equivalent jobs. For the urban area of ​​Rennes, "the project was supposed to take place earlier", but the health crisis has slowed down its implementation. Without increasing the bill.