Reuters: Seoul allowed Poland to supply howitzers with South Korean parts to Kyiv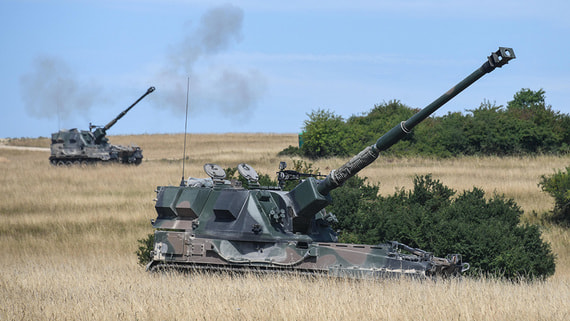 The South Korean government last year approved export licenses for the supply of Krab howitzers with South Korean components to Poland, Reuters reported, citing a defense ministry spokesman in Seoul.
Thus, the agency notes, the message of the authorities of the republic is the first confirmation that Seoul has officially agreed to at least indirectly supply weapons components to Kyiv.
We are talking about the transfer of howitzer chassis, said Kim Hyun-chul, director of the European-Asian division of the Bureau of International Cooperation, to Reuters. He stressed that the government's position is not to transfer weapons systems to Ukraine.
According to the South Korean Ministry of Defense, the Polish-made Krab self-propelled howitzer consists of components supplied by several countries: it is a combination of the South Korean K9 Thunder chassis, the British BAE Systems turret, the French Nexter Systems 155-mm cannon and the Polish fire control system.
Warsaw sent Ukraine 18 howitzers back in May, then agreements were reached on the supply of dozens more, reminds Reuters. Then the Russian authorities accused Seoul of supplying Ukraine with weapons, and South Korean President Yoon Suk-yeol said that the country did not carry out such supplies, because the law makes it difficult to directly sell weapons to countries in active conflict, the publication says.
South Korea also struck a deal with the United States to sell 155mm artillery shells, Reuters writes. Officials in Washington have said they intend to send the munitions to Ukraine, but Seoul is said to have insisted that the end user should be the United States. The South Korean Ministry of Defense reported that negotiations on this deal are ongoing.