Riad Sattouf kills the father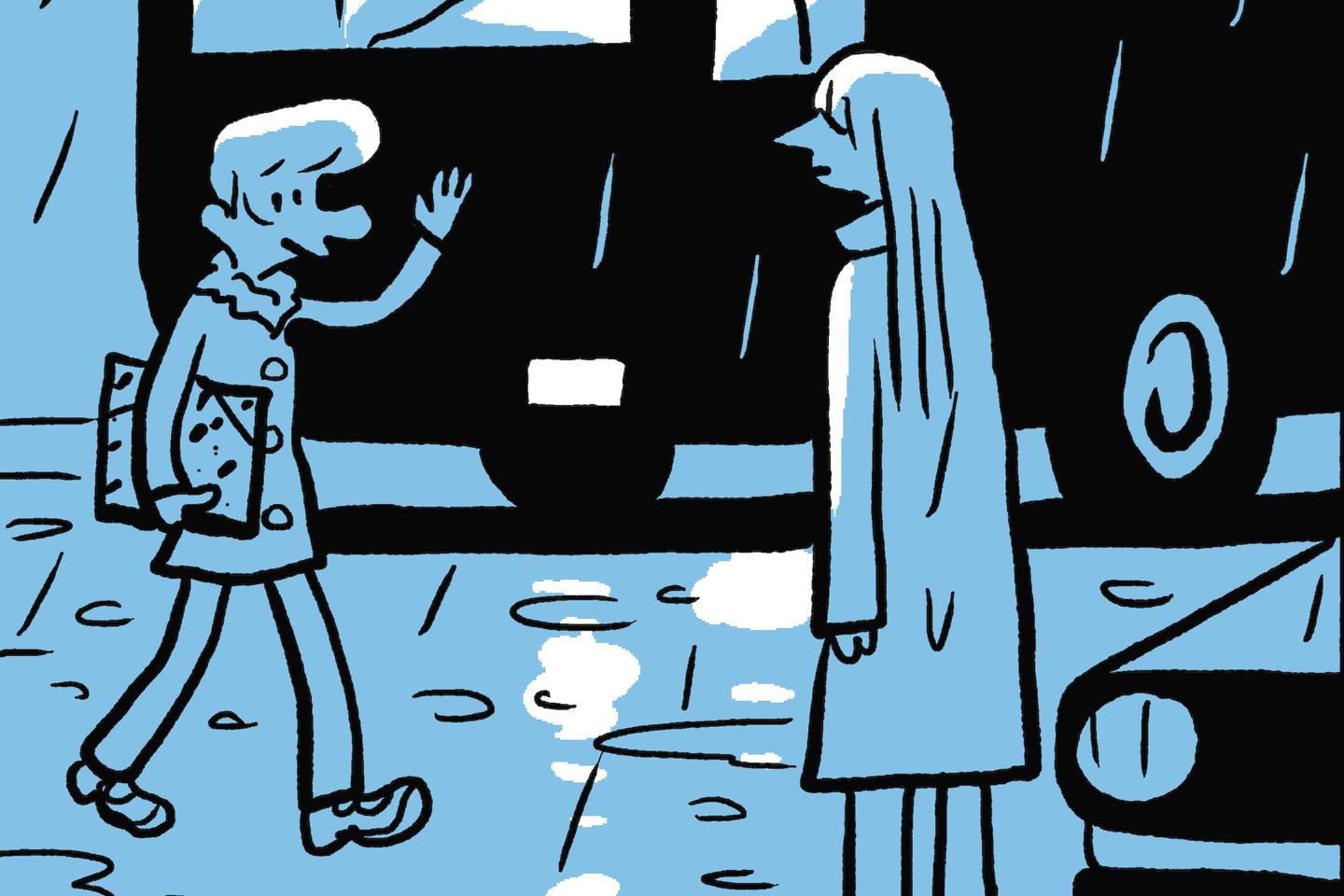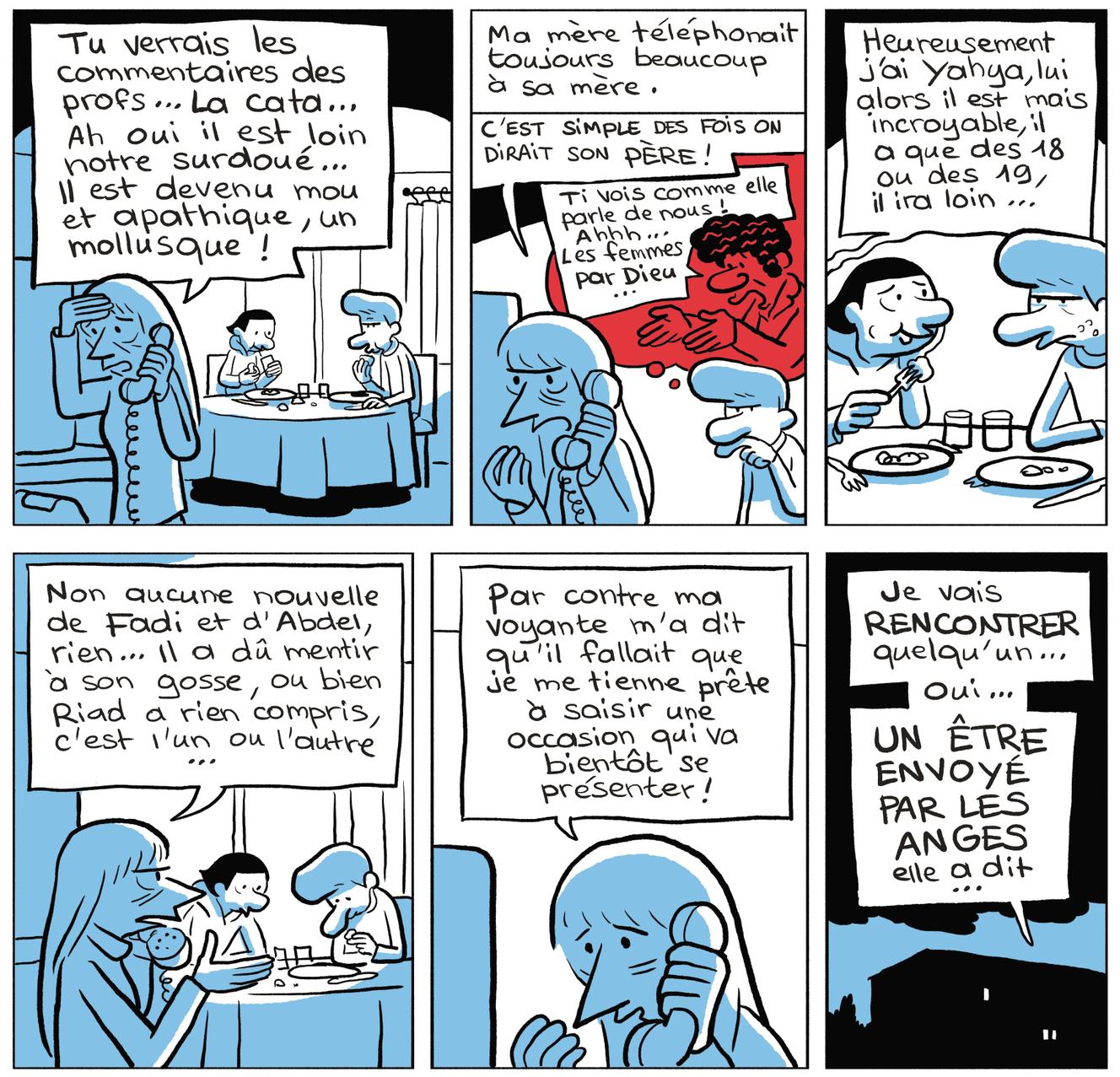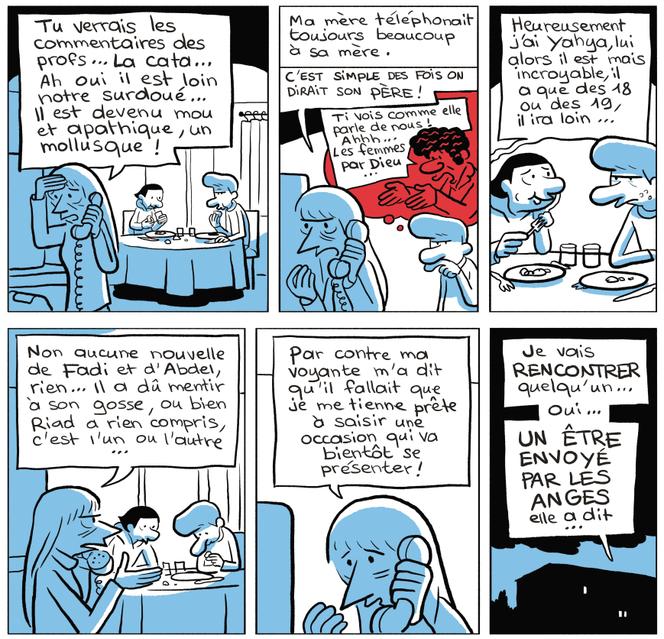 "The Arab of the future 6. Youth in the Middle East (1994-2011)", by Riad Sattouf, Allary, 184 p., €24.90.
He's like Snowy's devil, distilling bad advice and acid sneers. The "Arab of the future", father of the young Riad, may have fled to Syria, tearing the Sattouf family at the same time, he has never been so haunting as in this volume VI, an event in itself, since it comes to close this extraordinary saga.
As we remember, the story began in the early 1980s. At the time, Abdel-Razak Sattouf was fascinated by pan-Arabism and its promise of modernity, to the point of voluntarily settling in Gaddafi's Libya, with his Breton wife and their young child. Over the course of the chapters, readers have let themselves be fascinated by this grandiloquent, grotesque character, whom they have gradually discovered to be racist, odious and criminal. In this last volume, which ends with the great shift of the "Arab Spring" of 2011, Abdel-Razak Sattouf is, more than ever, a reflection of his time: he who adored France and swore only by education to fight religious obscurantism now vomits this country of "racists" and of "unbelievers".
Two avatars
Volume VI, which is in perfect continuity with the previous ones for the quality of its narration, supported by a use that is both subtle and sparing of color, began in 1994. Riad Sattouf was then 16 years old. He lost his angel face to look exactly like one of the characters in his film The Beautiful Kids (2009), which makes fun of the torments of ungrateful teenagers masturbating in their socks. But the life of the young Riad is undoubtedly much worse than that of the other "beautiful kids" of his age: he has to undergo the two avatars of his father, each as irritating as the other. The one, imaginary, on the one hand, incarnation of his bad conscience, which watches over him while feasting on his failures; and the real father, on the other hand, the one who harasses him with letters written in broken French to convince him to join him in Syria and go into medicine, or rather "medicine"instead of sinking into the "dishonor" of comics.
Unsurprisingly, this father will be of no help to finance the graphic design studies that Riad Sattouf is beginning at the Gobelins (Paris 13e). But how can you lay claim to a career as an artist when his abominable parent comes to make fun, in a dream, of his "ugly drawings that bring in three cents" ? The reader, who himself was beginning to dread the tense interventions of the "Arab of the Future", willingly accompanies Riad in his psychotherapy sessions.
You have 80.69% of this article left to read. The following is for subscribers only.