"Ridiculous", "Annoying", "A school fair" … Viewers afflicted by the musical of "Star Academy"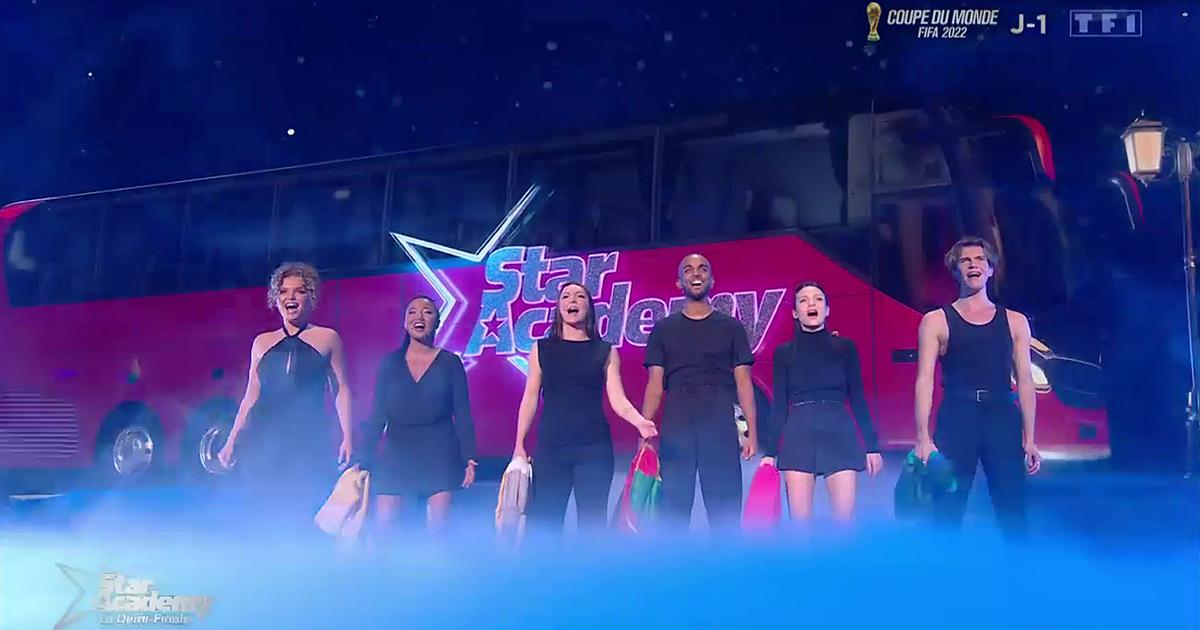 Among the tables offered on Saturday evening on TF1 during the semi-final of the musical reality show, the candidates experienced a mixture of comedy, song and dance with a very mixed result.
"Our six students will play comedy, sing and dance at the same time, music hall"Nikos Aliagas announced on Saturday evening shortly after the second commercial break of 10:40 p.m. " Star Academy " . "It's a bit like the story of their adventure, everything they experienced from the first day until today in a musical version. ». And to add before Énola, Léa, Anisha, Tiana, Louis and Chris take to the stage: "Something tells me that acting classes have paid off". A difficult exercise for these young artists who have put a lot of good will to succeed in meeting the challenge. Visibly uncomfortable with comedy, Léa overplayed her sequences and sang out of tune on Another story by Gerard Blanc. Then in a phone race with Tiana, Enola tripped down the stairs. After a parody of sports lessons and singing lessons, the six semi-finalists resumed, out of breath, light the fire by Johnny Hallyday with a mixture of falsehoods and sound problems.
"There was a step taken ", analyzed hot the theater professor Pierre De Brauer who congratulated the investment of the academicians. "The trap was not falling into overplay, not being in the right tempo and making mistakes. » With much less restraint and pedagogy, this life-size learning of the musical was strongly criticized by viewers of "Star Academy" on social networks. "On Broadway, they can sleep easy", had fun commenting on a user. Among the words that come up most often: "embarrassing", "discomfort", "ridiculous" or "catastrophic". Just that.
Read also"Carnage", "Catastrophic", "Disaster", "Massacre": the performance of Carla and Paola in "Star Academy" mocked by Internet users
In this flood of mostly negative messages, one candidate was relatively spared from the critics: Enola. Many Internet users hope to see the young woman one day integrate a real musical. The one whose participation in "Star Academy" had been announced live on TF1 by Nikos Aliagas during a number of "Dancing with the stars" scored points on his resumption of the Phone is crying by Claude Francois. Next Saturday from 10 p.m. on TF1, the final will oppose Louis, Enola, Léa and Anisha.