Ronaldo 'proud' of his record, the first to score in five World Cups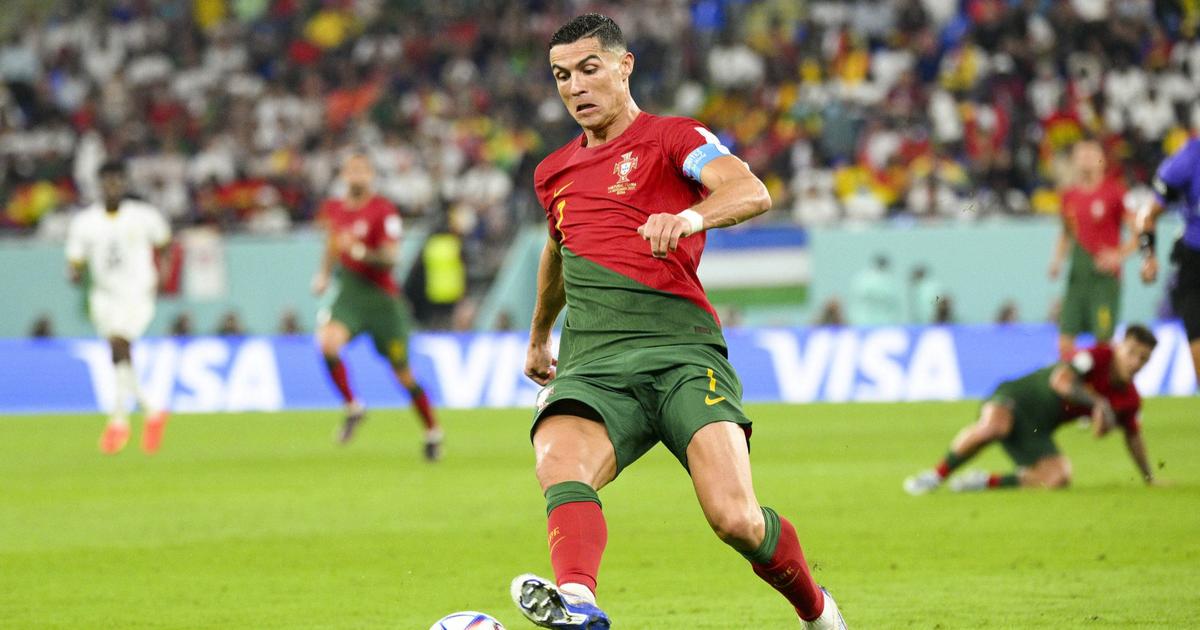 Cristiano Ronaldo has become the first player to score in five World Cups.
Cristiano Ronaldo said to himself "proud» to have become Thursday the first player to score at least one goal at five different World Cups in an express two-minute lecture in which he carefully dribbled past Manchester United.
"Being the first player to score in five World Cups is something that makes me very proud", launched the Portuguese star, author of a goal from the penalty spot against Ghana (3-2) during Portugal's first match at the World Cup-2022.
"It's a great moment, my fifth World Cup, we won, we started off on the right foot. It's a very important victory, we know that winning the first game is crucial", he also said in an introductory remarks.
But the Portuguese captain answered only one question from the media, aimed at knowing his state of mind after this historic goal scored only two days after the announcement of his divorce from Manchester United.
"The most important thing was that the team wins. The chapter is closed. We got off to a good start, we won, I was able to help my team. Everything else doesn't matter", Evacuated the player now officially on the market before thanking the press and slipping away, with a velocity reminiscent of the young years on the ground of the 37-year-old Portuguese.