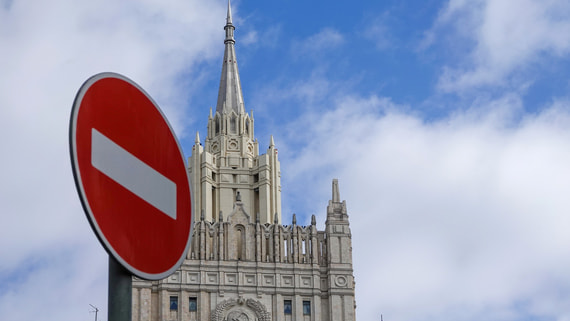 The Russian Foreign Ministry has banned another 54 British citizens from entering the country in response to the kingdom's hostile policy towards the Russian Federation, according to the website of the Foreign Ministry.
We are talking about representatives of the British political establishment, lawyers, journalists and security officials. The "stop list" includes, for example, Minister of Culture, Media and Sports Lucy Fraser, who, as the Foreign Ministry draws attention, actively lobbies for the international sports isolation of Russia, and Deputy Defense Minister Annabelle Goldie, who is responsible, in particular, for the supply of tank shells to the Armed Forces of Ukraine from depleted uranium. The prosecutor of the International Criminal Court (ICC), Karim Khan, also came under restrictions.
The list also includes journalists from the British media Guardian, BBC and Daily Telegraph, as well as representatives of organizations such as the Institute of Public Relations, the International ociation of Public Relations, and others.
In January, Moscow added 36 British citizens to the "stop list", including members of the Cabinet of Ministers, representatives of law enforcement agencies and the journalistic corps. In March, similar restrictions were imposed against 23 representatives of the armed forces, propaganda structures, the judiciary and the penitentiary system of the kingdom.
On July 17, the UK imposed sanctions against the Artek children's camp and 13 Russians. Among them were the governor of the Kamchatka Territory Vladimir Solodov, the head of the Republic of Adygea Murat Kumpilov, the Minister of Education Sergey Kravtsov and others. . Thus, London imposed sanctions against the three presiding judges, state prosecutors and a forensic expert. All of them are banned from entering the UK, and their ets are subject to a freeze.
On August 8, the UK imposed sanctions against the Russian companies SMT-Ailogic, Stout and Testokomplekt, which continue to import electronics and its components, as well as Turkish Azu International Ltd and Turkik Union Digital and Dubai-based Aeromotus, which supply components, goods and equipment to the Russian Federation. technologies "threatening the independence of Ukraine".