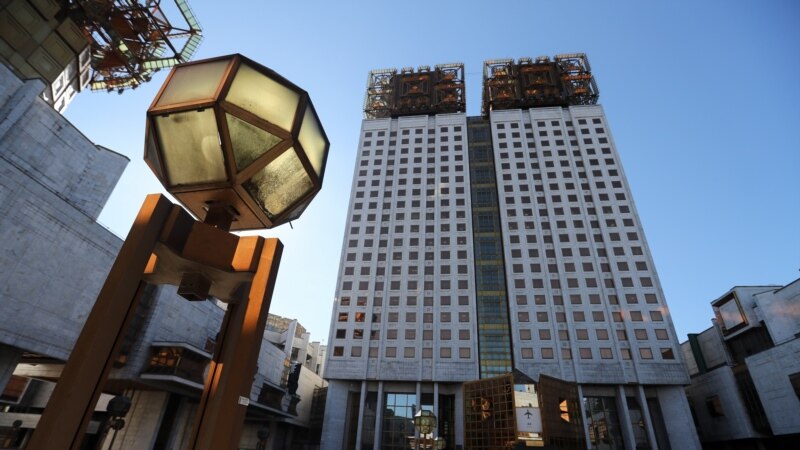 Over the past five years, Russia has lost 50,000 scientific employees, said Valentin Parmon, Vice President of the Russian Academy of Sciences, Chairman of the Siberian Branch of the Russian Academy of Sciences, at the general meeting of the branch.
"No other country has lost so many workers in the scientific field," Interfax quoted Parmon as saying. "Now, when everyone is talking about technological sovereignty, the future depends on science-intensive technologies, the problem is that Russia as a state has missed those who can do it," the academician also said.
According to Valentin Parmon, in order to reach the level of technologically developed countries and attract capable people to science, a multiple increase in research funding is necessary.
The material devoted to Parmon's speech does not mention the departure of scientists from the country after the start of the Russian military invasion of Ukraine.
Since the beginning of the full-scale war in Ukraine, hundreds of thousands of Russians have left Russia. According to the estimates of the non-profit organization OK Russians, about 300 thousand people left Russia before the autumn mobilization. The same number of people, according to independent demographer Alexey Raksha, could leave after the so-called partial mobilization began.
Sociologist Margarita Zavadskaya, who studied the migrants of 2022 together with OK Russians, estimates the fate of academicians at approximately 12% of the total number of those who left in the spring and summer. Sever.Realii wrote about it.
On Tuesday of this week, it became known that another scientist, the founder of the High Speed ​​Aerogas Dynamics Laboratory of the Institute of Theoretical and Applied Mechanics of the Siberian Branch of the Russian Academy of Sciences, Valery Zvegintsev, became a suspect in the case of high treason. According to a number of facts, the scientist was arrested on April 7. In an open letter from employees of the institute where Zvegintsev worked, it is noted that in the last hour, two more scientists – "aerodynamics" – were arrested on charges of treason. These are Anatoly Maslov and Alexander Shiplyuk.
The letter emphasized that all the arrested scientists are known for their "brilliant scientific results", devoted their lives to the service of Russian science and "always remained loyal to the interests of the country", as well as that they are not capable of doing what the investigating authorities suspect them of.
Since the beginning of 2023, at least 21 criminal cases have been opened in Russia under the article of treason. This is five times more than in the same period last year. For the whole of 2022, 22 criminal cases of state treason were initiated.