Russian Ambassador to Turkey confirms tightening of cargo transit to Russia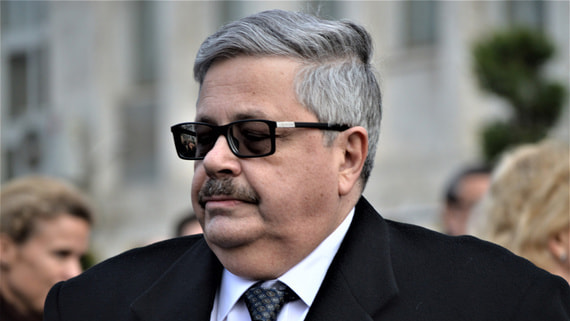 Russian and Turkish companies are faced with tightening rules for the transit of goods to Russia, Russian Ambassador to Turkey Alexei Yerkhov said, TASS reports. According to him, the trade and economic departments of the two countries are working on this issue.
"I can confirm that our trade and economic departments of the Russian Federation and Turkey are working on this. I can confirm that since some time, both Russian exporters and Turkish trading companies that are engaged in international transportation have felt a certain tightening of the rules for the movement of goods. We are now dealing with this issue," the diplomat said.
On March 9, Kommersant FM, citing representatives of logistics companies, reported that Turkey had stopped the transit of sanctioned goods to Russia without warning. It was clarified that the customs system blocks their clearance. According to market participants, it is precisely the sanctioned goods that enter the country through parallel imports that are stuck.
The fact that Turkey stopped the transit of sanctioned cargo going through its territory to Russia was also reported by Vedomosti with reference to the Community of Top Managers of Logistics Companies (STMLK) and companies in the transport sector. According to the representative of STMLK, problems with the preparation of Turkish export and transit declarations for goods bound for Russia began on March 7. "Previously submitted declarations were still somehow processed within about a day, but on March 8, the customs system blocked the submission of information when choosing the Russian Federation as the country of destination," he told Vedomosti.
Turkish customs officers block goods for Russia in special warehouses if they got there from a country that has imposed sanctions against the Russian Federation, the source explains, referring to the data of one of the customs brokers. Blocking, according to him, also occurs if the cargo itself is prohibited for delivery to our country.