Sabyl Ghoussoub wins the Goncourt high school students 2022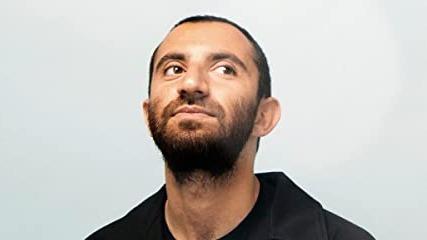 With his third book, Beirut-sur-Seinea funny and moving autobiography published by Stock, the novelist succeeds Clara Dupont-Monod on the list of winners of this very prescriptive literary award.
And two for Stock! After the Goncourt prize for high school students awarded to Clara Dupont Monod for Adapt in 2021, it's the turn of Sabyl Ghoussoub to win the prescriber prize this year, from the same publisher. At 12:45 p.m., the 13 delegated high school students gathered at Rennes city hall, birthplace of the Prize, to crown Beirut-sur-Seine (ed. Stock), a funny and moving autobiography in which he recounts the life of his family. , exiled, torn between France and Lebanon from the 70s to the present day.
Each year, after two months of diligent reading of the 14 novels in the running, from the first Goncourt selection, the delegated high school students from each region deliberate behind closed doors to draw up a short list, including the winner. Sabyl Ghoussoub faced Nathan Devers for Artificial Links (Albin Michel), Sarah Jollien-Fardel for His favorite (Sabine Wespieser), Pascale Robert Diard for The little liar (The Iconoclast).
Born in Paris in 1988, Sabyl Ghoussoub left for Lebanon before he turned 18. He lived there for several years, left it, then returned during the October 2019 revolution. Former director of the Lebanese Film Festival in Beirut and curator of the exhibition "C'est Beyrouth" at the Institut des Cultures d'Islam de Paris, he now writes the literary column "Quoi qu'on lise" in the French-speaking Lebanese daily The Orient-The Day.
Beirut-sur-Seine was warmly noticed by critics. In the October 6 issue of Literary FigaroChristian Authier wrote as follows: "Some tragicomic scenes seem to come out of a Philip Roth novel or a Woody Allen film. However, it is in a documentary by Martin Scorsese dedicated to his parents that Sabyl Ghoussoub reunites with his family, "this Mediterranean elsewhere with this combo of machismo and tradition, melancholy and black humor, excess and excess , cries and tears." Uprooted with mixed identities, the writer is ultimately from only one country, that of his parents: "Even after their deaths, I will only have to look at myself and listen to me to find them in my gestures and my words. They will live on in me."
Little brother of Goncourt, that of high school students takes place each year from September to November and allows some 2,000 students from general, technological, professional and agricultural high schools, from the second to the BTS, to discover contemporary literature and to arouse the taste of the reading. The selection of Goncourt high school students, created in Rennes in 1988 and organized by Fnac and the Ministry of National Education, was announced Monday after deliberations in the region. These took place in six cities: Lyon, Metz, Nantes, Nîmes, Paris and Rennes. This year, the Prize mobilized 55 high schools in the regions and abroad (United States, Canada, Lebanon). Seven meetings between students and authors have been held in recent weeks in the regions.