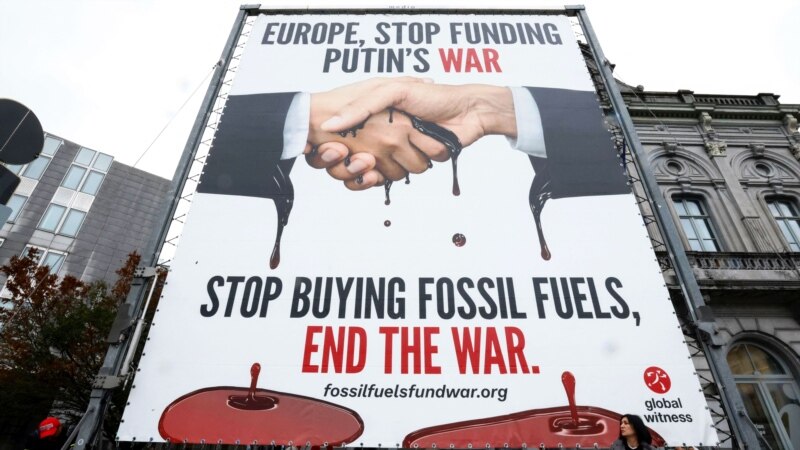 The Ermak-McFaul group, which develops recommendations on sanctions against Russia, estimated the damage from their introduction at five to seven billion dollars per month. This is reported on the website of the President of Ukraine.
The international group also prepared new documents on the tightening of energy sanctions and the confiscation of Russian state ets. Only the improvement of the implementation mechanisms of the existing restrictions can further reduce Russia's oil and gas revenues by an average of three billion dollars per month, said a representative of the Ermak-McFaul group.
According to the EU's January report, Russia loses about 160 million euros per day due to the oil embargo.
Earlier, the Ermak-McFaul group already proposed to lower the price ceiling for Russian oil from 60 to 45 dollars per barrel and introduce sanctions against Rosatom and Gazprombank.
In the second document, sanctions lobbyists explain the importance of the confiscation of Russian international reserves frozen by Western countries. The head of the Office of the President of Ukraine Andriy Yermak believes that the reserves of the Central Bank of Russia should be "the first acceptable target". According to him, Russia invaded Ukraine without any legal reason, and is obliged to pay for all war crimes – m murders, complete destruction of dozens of settlements, daily purposeful destruction of civil infrastructure.
Western countries are studying the possibility of transferring frozen Russian ets to Kyiv for the post-war reconstruction of Ukraine. However, according to Bloomberg, the EU authorities have not yet found a legal mechanism to confiscate funds in Russia.
The Kremlin declared that if foreign countries decide to use frozen Russian ets to support Ukraine, then such a step will be regarded by Moscow as direct theft