Sanofi wins bronchiolitis vaccine success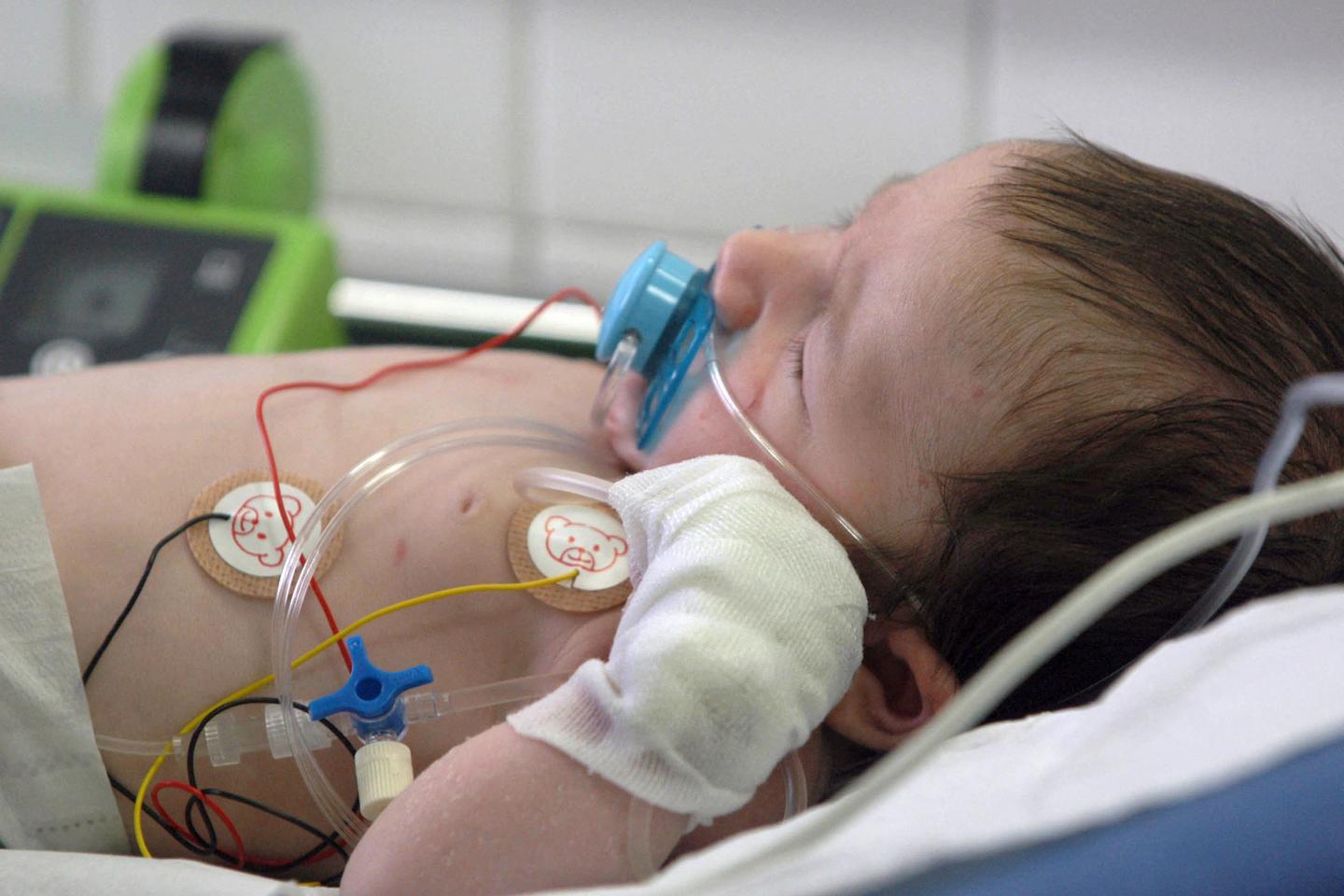 It's a great victory for Sanofi. The French pharmaceutical giant has just won, Thursday, September 15, the green light from the European Medicines Agency for its vaccine against the respiratory syncytial virus (RSV), which causes bronchiolitis, this infection of the respiratory tract which mainly affects infants and old people. The arrival on the market of Beyfortus, only indicated for young children, is a real medical breakthrough: until now, despite all the research carried out since the mid-1960s by scientists and researchers, there was no another product capable of permanently preventing this widespread infection.
A success, and above all a relief for the tricolor champion. In recent weeks, Big Pharma has been particularly roughed up on the stock market by investors. Worried about the possible financial fallout from a dispute over Zantac, a heartburn treatment withdrawn from the market in 2019, and which American patients accuse of being carcinogenic, the latter have harshly sanctioned the stock price of Sanofi in the month of August. This debacle was mainly followed, a few days later, by the announcement of the cessation of amcenestrant, one of the six flagship programs of Sanofi's development strategy, for lack of conclusive clinical results.
A feat
The authorization of Beyfortus, another key molecule in Sanofi's drug portfolio, by the European Medicines Agency is therefore timely to boost the morale of the troops. Even if it is not to be put to the sole credit of the French. Sanofi joined forces for the occasion with its rival from across the Channel, AstraZeneca, in 2017. In the British most of the research and production of the vaccine (in the United States), the Frenchman will take , marketing.
It also allows Paul Hudson, CEO of Sanofi, to partially confirm the relevance of his strategy to boost the growth of the pharmaceutical laboratory by focusing on so-called breakthrough therapeutic innovations. Blaming the blow of the failure of the amcenestrant, the leader had made it the high point of his speech, during a visit, on September 9, to the R&D and production site of the French in Vitry-sur- Seine: "Our company must not duplicate the work of others, it must transform the practice of medicine. (…) I'd rather we chase miracles, than do risk-free things that other companies have already done"he insisted.
You have 55.83% of this article left to read. The following is for subscribers only.