Sardar Azmoun, Iran's rebel goalscorer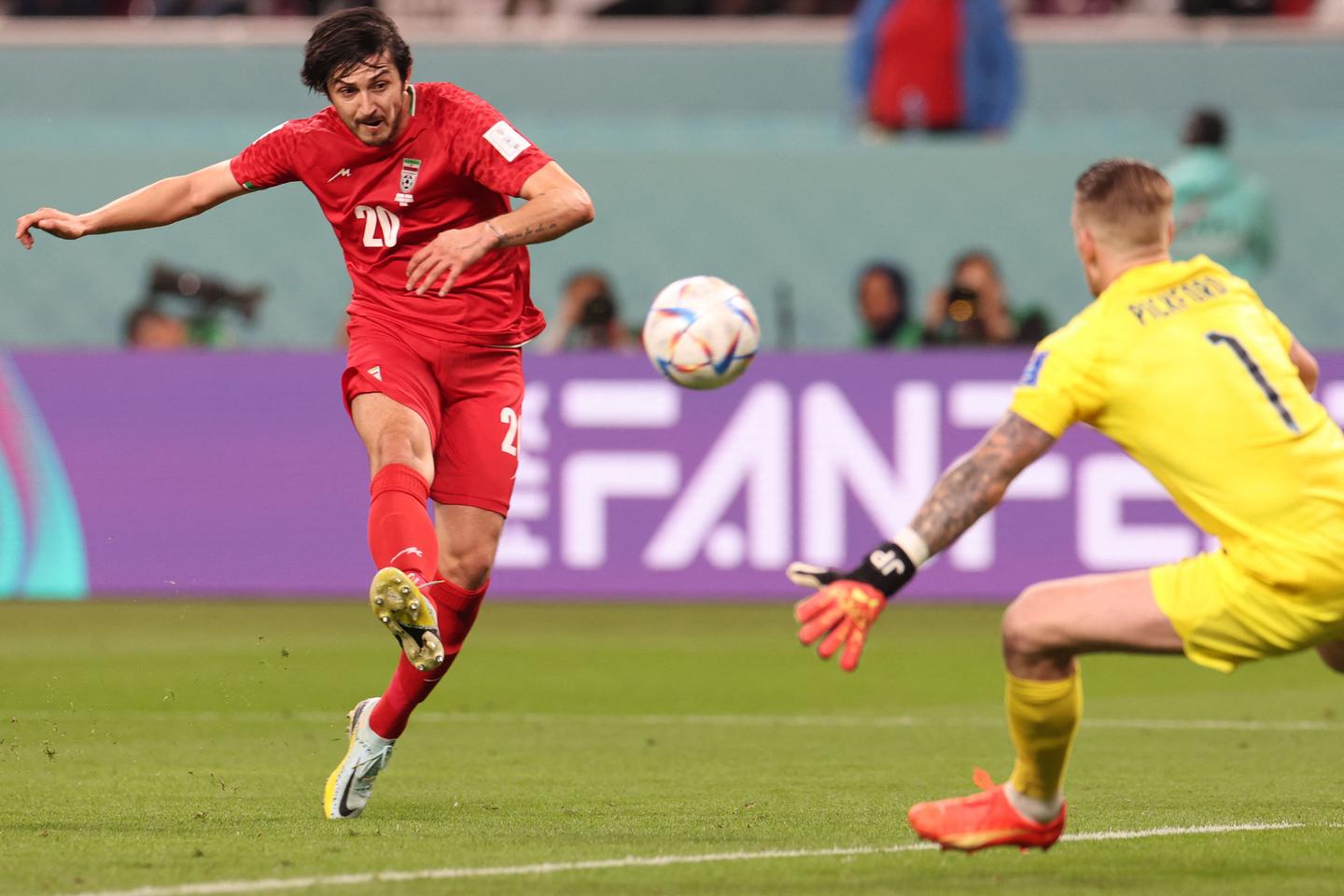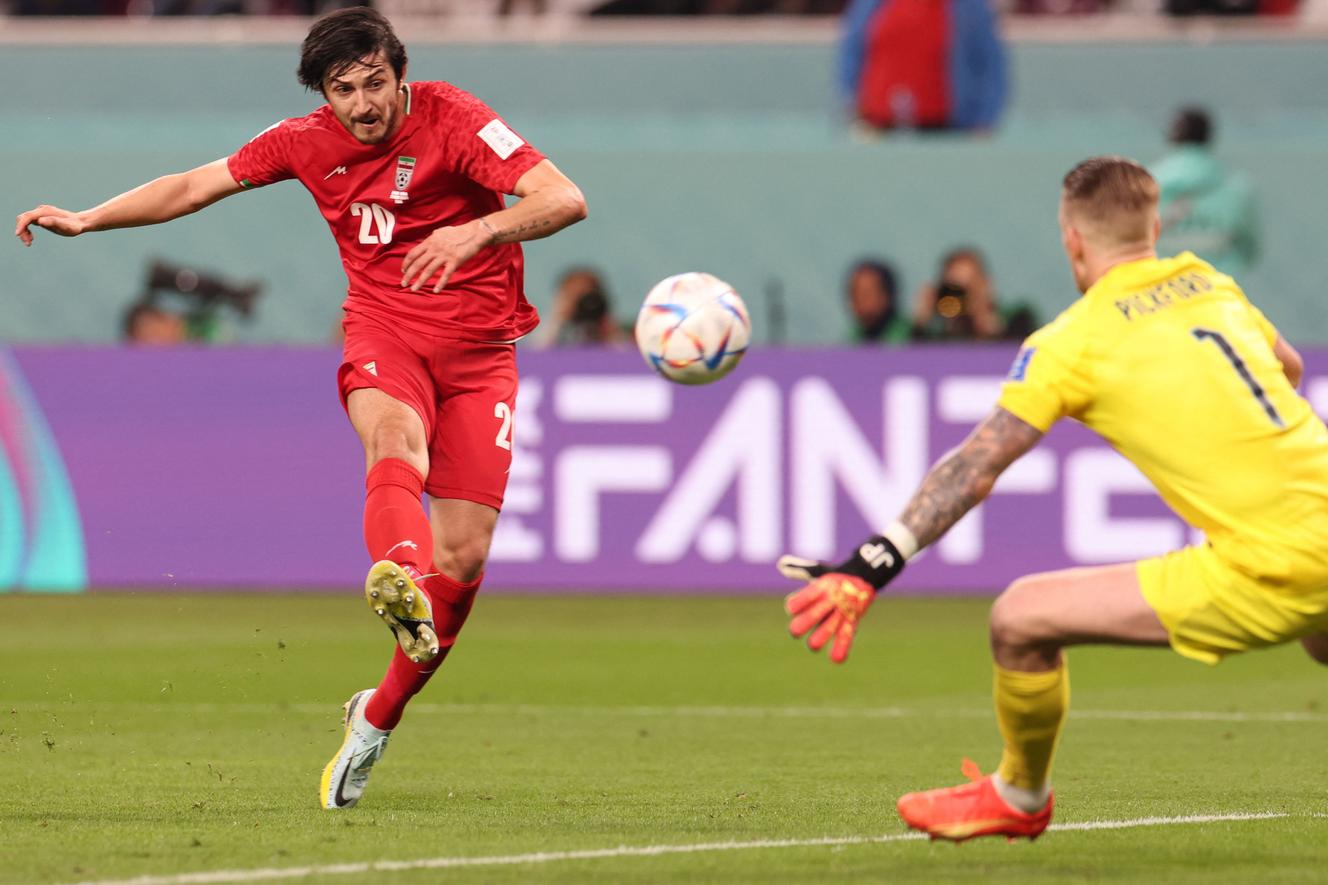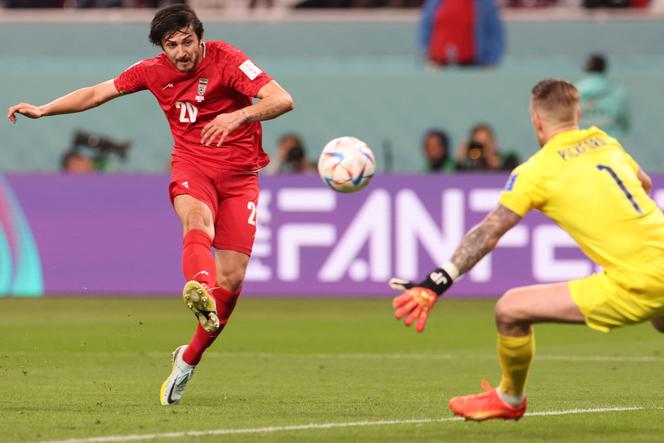 WALES – IRAN 11 a.m. BeIN Sport 1
Since the start of the Iranian rally at the World Cup, Sardar Azmoun has been discreet. Monday, November 21, the Tim-e melli's top scorer started the Group B match against England on the substitutes' bench. When he entered the lawn of the Khalifa International Stadium, in the 76e minute of play, his team was already mistreated by the English, 5 to 1.
In stoppage time, when his shot was deflected from nothing on the crossbar, the public held their breath. He too, certainly, because he knew that his reaction would be watched in the event of a goal. Would he celebrate his feat or would he remain unmoved in support of the victims of protests for women's rights in Iran? Before the meeting, his 11 titular teammates had chosen to remain silent during the broadcast of the anthem of the Islamic Republic of Iran. Friday, Azmoun could well start in a second, crucial match against Wales. And all eyes will once again be on the 27-year-old footballer.
Injured in early October with his German club Bayer Leverkusen, the striker's presence in Qatar was uncertain until the end. Not only because of his physical shape, but also – and above all – because of his courageous speeches on his Instagram account, in favor of women's rights and against the bloody repression in his country, which has since claimed at least 350 lives. mid-September.
national emblem
Finally present in the list of players retained by the Portuguese coach Carlos Queiroz, who insisted that he be included, the elegant striker crossed like a shadow the first days of the tournament. The Tim-e melli organizes the strict media minimum, only one compulsory press conference the day before each match. Unsurprisingly, Azmoun did not participate.
On Monday, in the midst of a sporting rout and a charged political context, his entry into the game gave a little balm to the hearts of many Iranian fans. Sardar Azmoun even attenuated, for a moment, national divisions. The player was the only one to be hailed by the minority who showed signs of support for Iranian women.
Since the death, on September 16, of Mahsa Amini, arrested by the morality police in Tehran for not having respected the strict dress code imposed by the regime, the footballer from the Turkmen minority of the country is on the way to becoming an emblem national. On September 28, on his Instagram page, he first posted a photo of the women's volleyball team in his hometown of Gonbad-e Qabus – near the border with Turkmenistan – where his sister plays. His mother is also a renowned coach of this sport.
You have 58.89% of this article left to read. The following is for subscribers only.