Traveling by train for free for a year, thanks to a 1.95 euro card: this is what publications displaying the SNCF logo offer, on social networks Facebook and Instagram. On Facebook, for example, the page "Reduced train tickets" welcomes you with a large photograph of two controllers on a station platform, between two TGVs.
Below, a post reads: Due to strikes and canceled flights, the SNCF offers the possibility of obtaining a card allowing free travel for a year for only 1.95 euros as an apology. The promotion is only valid for French residents! »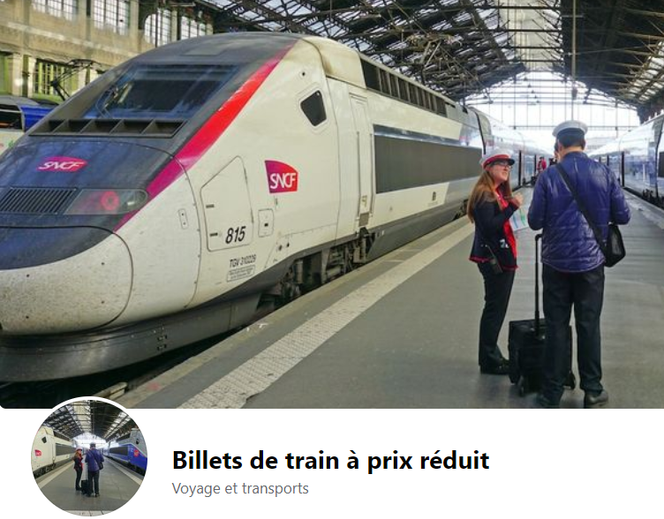 Under this message, there are many likes from so-called members of the community, as well as glowing comments, such as this one: "I didn't believe it at first, but I called SNCF and they confirmed the promotion. It's very cool, thanks to the SNCF for this opportunity. I placed my order and am waiting for my mail. » The comments are accompanied by the photograph of the card allegedly received, "Max Actif +".
When clicking on "Find out more", we must answer three successive questions: ("Are you a French resident? Have you ever traveled with SNCF? How often do you travel? »), then we find the following message: "You have the possibility of obtaining the SNCF gift card! You just need to choose the right gift box. You have 3 tries, good luck! »
50 euros debited
The first two boxes are empty, but the third brings out the famous card. A message then asks you to "fill out the form and [de] confirm your participation »knowing that "your special price of 1.95 euro will be available for the next 2 minutes", and "the SNCF gift card will be sent to the winner within 5 to 7 days".
We gave our details and paid online. The sum of 1.95 euro was debited from our account, in favor of "SWETIDES.COM +3513 in Lisbon". A few days later, the sum of 49.80 euros was debited for the benefit of this company. We disputed the payment and, on the advice of our bank, opposed our card.
"SNCF Voyageurs has never launched this promotion"ures this company, which claims to be the victim of a "scam". She specifies, Friday, May 12, that"a complaint has been filed". The subscriptions Max Young (between 16 and 27 years old) and Max Senior (over 60), which allow free travel "outside peak periods", actually cost 79 euros per month.