searches at the king of Dutch supermarkets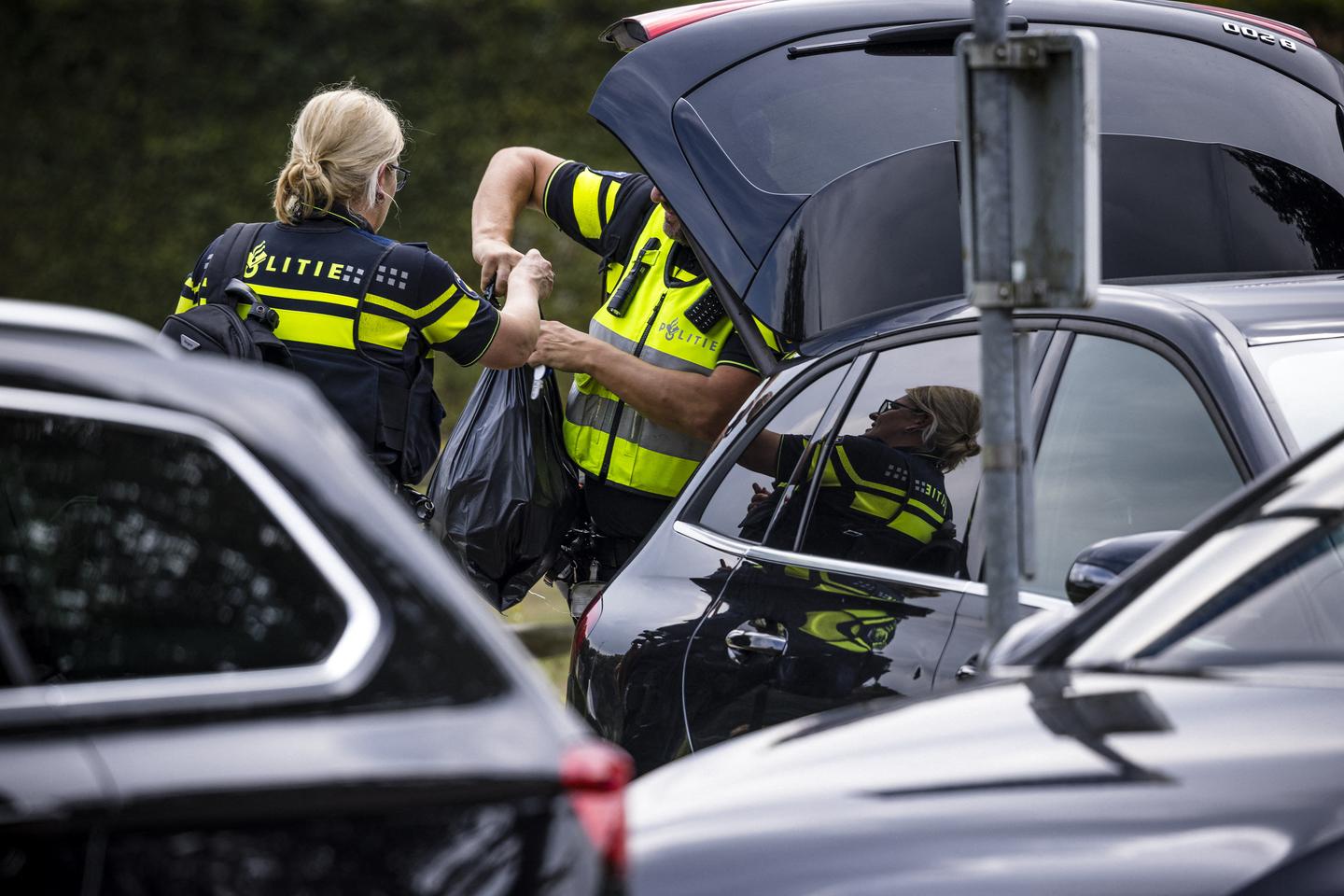 The team bearing his brand won, with the Dane Jonas Vingegaard, the last Tour de France cyclist and Max Verstappen, the Formula 1 world champion, hoists high its black and yellow corridors, but it is for non-sporting reasons that Frits van Eerd, 55, is now making headlines in the Netherlands. Several of the properties and offices of the boss of the Jumbo supermarket chain were searched on Tuesday, September 13, by investigators from the tax inspection service (FIOD), as part of an investigation into a vast money laundering case. Eight suspects, including the leader of this group, which employs 100,000 people, has more than 700 stores in the Netherlands and Belgium and has a turnover of 9.9 billion, have been arrested.
Reputed to be energetic and exuberant, Frits van Eerd, who is also a trumpeter and an active participant in carnival festivities, has transformed the small family business of his parents and grandparents into a jewel of the trade. A success story to the Anglo-Saxon which the kingdom loves. Joined the company in 1992 as head of the bakery sector, then manager of a subsidiary in Tilburg, the son of the pater familias, Karel van Eerd, in a few years, made Jumbo reach the second rank of the Dutch chains of supermarkets, behind the giant Albert Heijn, of the Ahold group.
Larger ambitions
Since 2006, Jumbo has acquired three of its competitors, become part owner of the Hema Group and invested in the German fast delivery company Gorillas. The ambitions of the boss also seem to be even greater with, in particular, in the spring, rumors as to the fact that he would have his eye on his Belgian competitor Colruyt Group.
At Jumbo headquarters, it is insisted that the investigation would not concern the management of the stores
Is it his other passion, sport – especially automobile – which would have led Frits van Eerd astray? According to the Dutch press, it is, in any case, purchases of cars and other goods paid for in cash, as well as sponsorship contracts for motocross settled in the same way, which would have attracted the attention of the tax authorities. . At Jumbo headquarters, it is insisted that the investigation would not concern the management of the stores.
Fast in business and on the road (he participated in several Paris-Dakar rallies and the 24 Hours of Le Mans automobiles with his Jumbo team), van Eerd summed up his philosophy in 2020 as follows: "If something takes too long, that's silly. If you do things right, it generates time. » The Dutch investigators will determine if he really did things right in tax matters.