Sébastien Thiéry misses the mark with Gaspard Proust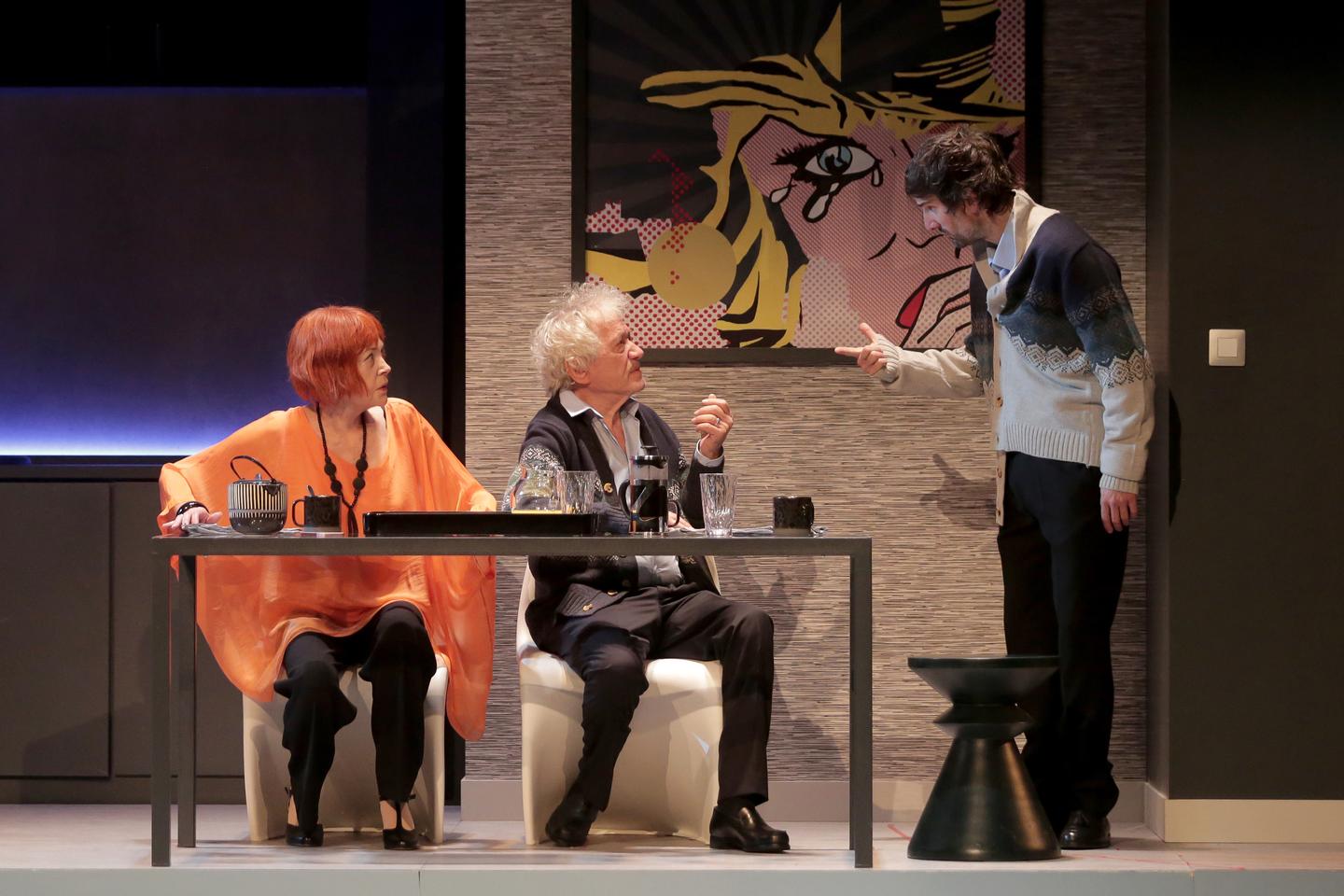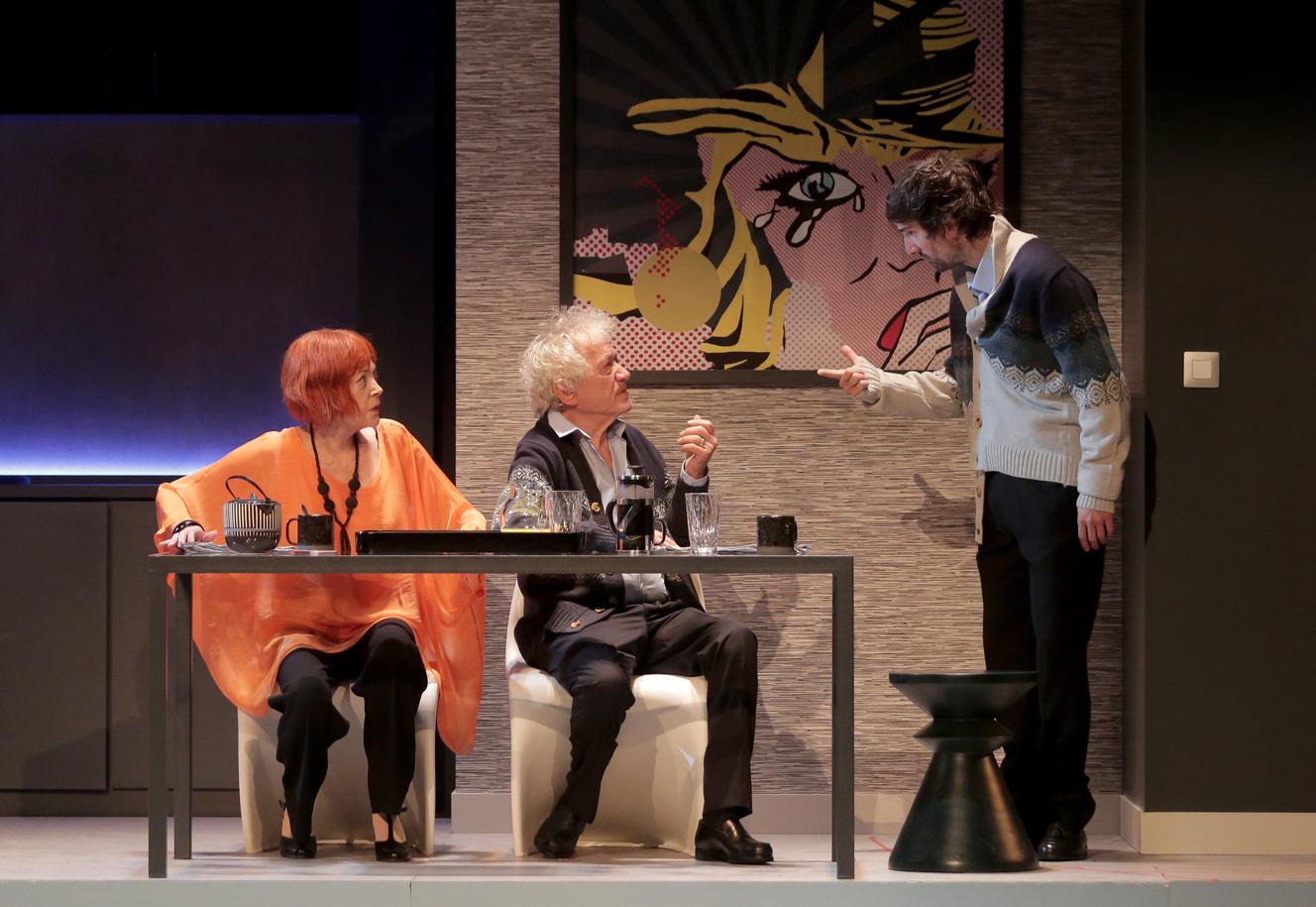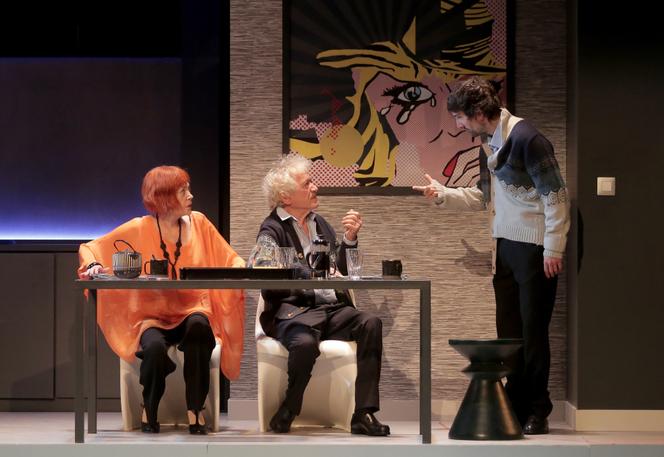 As often with Sébastien Thiéry, it all starts with an absurd situation. The author of The origin of the world or of momo imagine for his new piece, tomorrow revenge, a forty-year-old son arriving at his parents' house at 4 a.m., soaked, a backpack weighed down with stones and stricken with amnesia. To interpret the son, Sébastien Thiéry chose Gaspard Proust.
This is the first time that the comedian and columnist Vachard has left the only one on stage to rub shoulders with the theatre. He shares the stage of the Théâtre Antoine in Paris with Brigitte Catillon (excellent as a complacent and psychologizing mother) and Jean-Luc Moreau (predictable as a father constantly disconcerted because mistreated by his family). For an hour and a half, Gaspard Proust does the job, the one he knows by heart: either a dark character, often aggressive, potentially perverse, who always sulks and creates discomfort.
The problem is that the whole story arouses unease. It is difficult to understand the attitude of the parents. Faced with the sudden arrival of a visibly suicidal and disturbed offspring, this pharmacist and this gallery owner do not call for help. Well, why not. But the rest is laborious, because everything has to be relearned to the son, even his age. And the bitter dialogues are sometimes detestable. When his parents tell him that he is married, a logistician at the SNCF and lives in La Garenne-Colombes, the son considers himself " a miss ". To be a civil servant? "Painful, atrocious. » Her wedding photos? "Oh my God, this woman is a sausage, a barrel. » Live in the suburbs? "My life is a disaster. »
Trio of hypocrites
After a long and painful return on all the schooling and the childhood of this dented boy, the part has a small burst of interest. With sincerity, the parents reveal their difficulties and wonder about what "do the best" means when you educate a child. The routine of their couple is pulverized by the attitude of this unfiltered son, ready to humiliate the father. But too much cynicism kills the point. The icy atmosphere of this family camera is heavy. You never manage to get attached to the characters, to this trio of hypocrites who can't stand each other and constantly find excuses.
We never manage to get attached to the characters of this family camera
Is the son a fake amnesiac? A real manipulator? Are we facing a banal settling of family accounts or the revenge of a badly brought up child in every sense of the word? We will not spoil the end of this painful story, but, for once, Sébastien Thiéry has found an epilogue.
You have 20% of this article left to read. The following is for subscribers only.