Seine-Saint-Denis relies on the Games to make up for the lack of swimming pools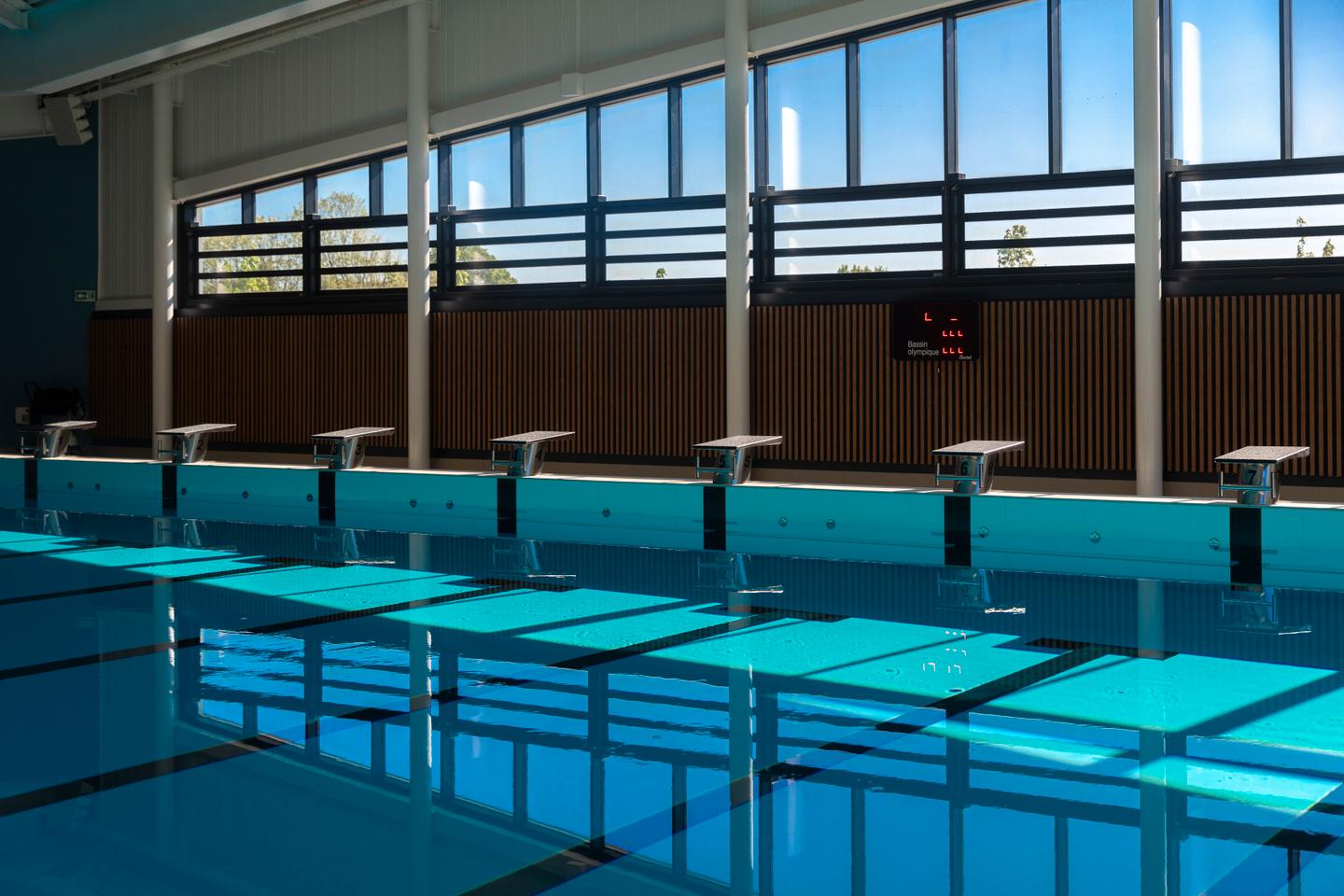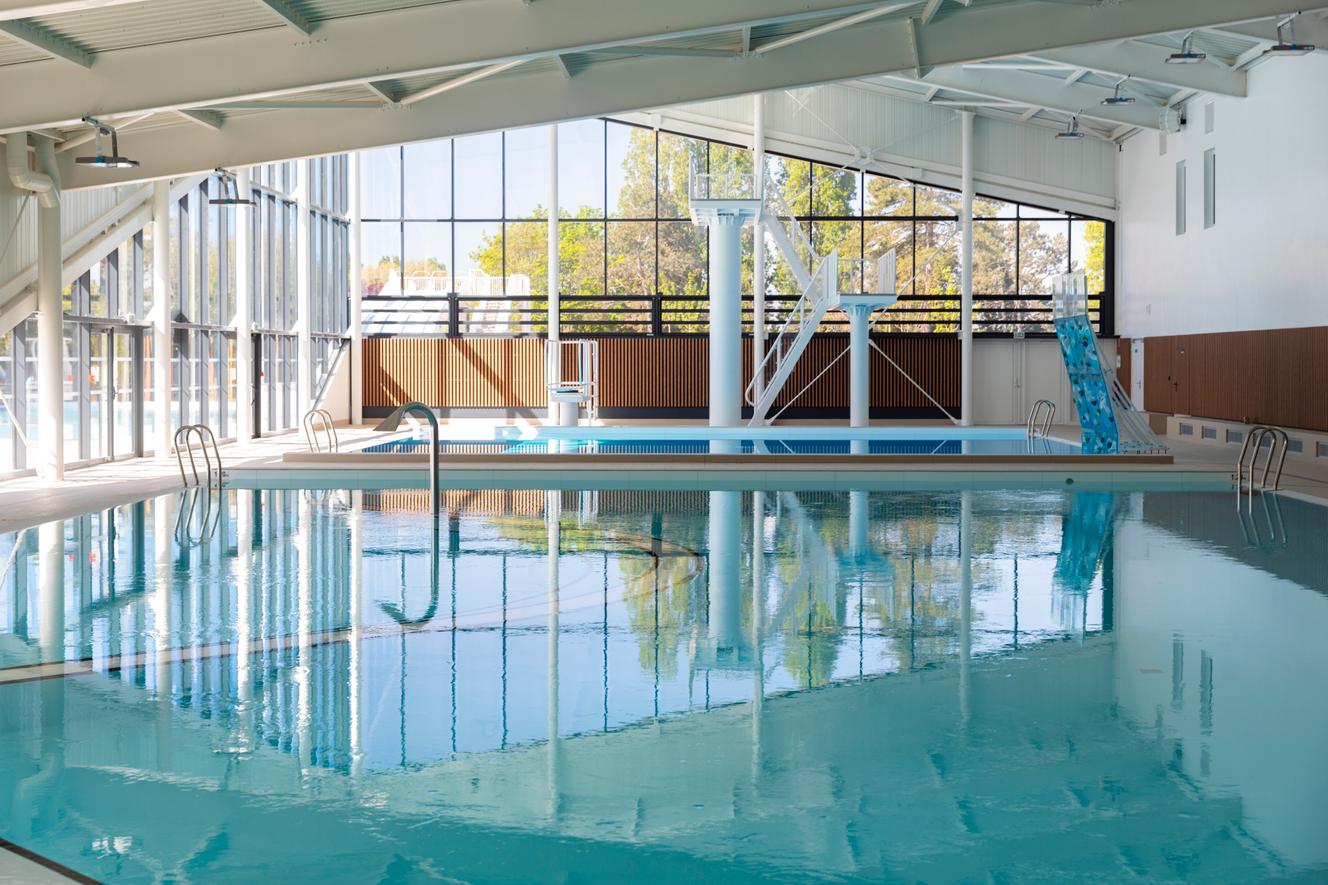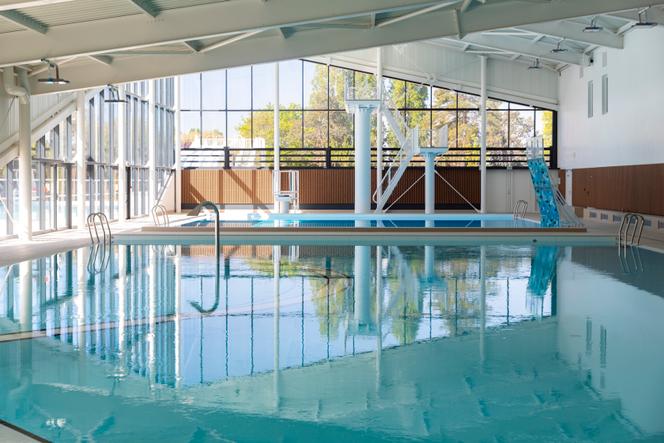 We can already see its concave silhouette and its wooden frame, like a wave in the distance. The imposing Olympic Aquatic Center (CAO) in Saint-Denis is the only permanent sports facility – along with the Le Bourget climbing wall – that will be built in Seine-Saint-Denis for the Olympic and Paralympic Games (JOP) of Paris 2024.
The building will host the water polo, diving and artistic swimming competitions in the summer of 2024. But it will then be intended to "serve above all the children and the population of Saint-Denis"assures Patrick Ollier, President of the Métropole du Grand Paris:
"The pool is modular, with a floor that rises and walls that move. It can be transformed, for example so that children can have their feet. »
A " bargain ", according to Hamid Ouidir, administrator of the FCPE parents' association in Saint-Denis. Because behind the construction site, which is in full swing at the ZAC de la Plaine Saulnier, the department is facing a sad reality: six out of ten children enter there in class of 6e without knowing how to swim, far from the national average of one in four. "There is not the necessary infrastructure to accommodate all these people"notes Hamid Ouidir.
Eight municipalities without aquatic equipment
While some cities are better off than others, access to school slots is generally in CM2, with a weekly lesson for one term. Far too little, and especially too late, according to Adeline Thenot. "We are trying to organize courses but familiarization with the aquatic environment should be done much earlier", regrets the technical assistant of the departmental committee of the French Swimming Federation:
"The reality is that about 70% of children have never seen the water and are afraid of it, because a lot of families don't have the means and don't want to get involved. So, if at the end of these sessions, they manage to get into the water, that's already good. »
The department of 1.6 million inhabitants has 37 swimming pools, less than 60 m2 of swimming pool per 10,000 inhabitants, compared to 160 m2 on regional average and 260 m2 on a national average. Among the 40 municipalities, eight have no aquatic equipment. "The situation has deteriorated enormously because of the impossibility of investing to renovate and maintain the facilities over time"deplores the departmental adviser in charge of sport, Zaïnaba Said Anzum.
A first Pools plan of 35 million euros, launched in 2016 following this awareness, has made it possible to "creating momentum" and of "stop the degradation of the aquatic bed", with the construction of three swimming pools and the renovation of nine others.
You have 63.22% of this article left to read. The following is for subscribers only.