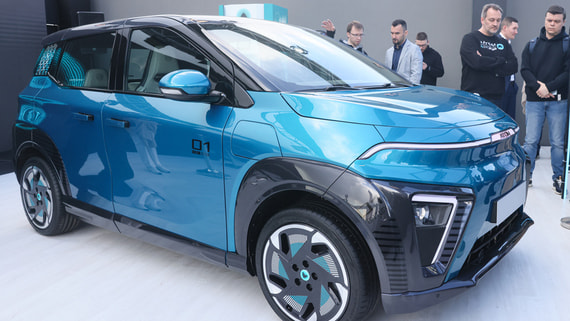 Serial embly of the Atom electric vehicle with domestic high-tech software will begin in the summer of 2025. This was announced by Igor Povarazdnyuk, General Director of Kama JSC, at the presentation of the first functional sample of Atom, Kommersant writes.
The cost of the electric car has not yet been announced. According to Povarazdnyuk, by the standards of a taxi, this car will be in the segment between the Comfort and Comfort Plus cles. "Atom" is positioned as a car of the m segment, he added.
The first car can be embled by the end of 2024, but the site where this will take place has not yet been named. Kama is considering several plants, including the former Ford plant in Naberezhnye Chelny.
Among the functions of the Atom are lane keeping, following in a traffic jam, recognition of road signs and unforeseen situations for the driver and pengers. The car will be able to accelerate to 100 km / h in 7 seconds. The power reserve is about 500 km.
It is umed that the electric car will be available for export to the markets of China and Southeast Asia. At the same time, Povarazdniuk noted that in the future, Atom could enter foreign markets as a car manufacturer and emble abroad.
Atom is a project of Kama, which was founded in August 2021. The main investors of the project are the general director of Kamaz Sergey Kogogin, directly Kamaz and businessman Ruben Vardanyan, who transferred his shares to the trust management of the family fund.