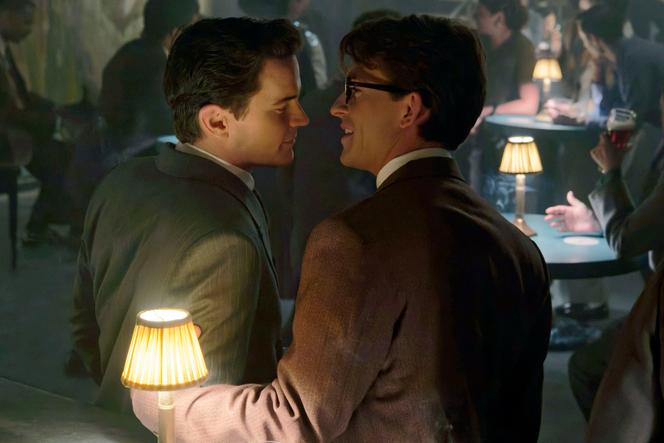 Among the series offered in 2022a little more than one in five was adapted from a literary work – novel, document, press article, comic strip… A material rich enough to feed the programming of Marseille Series Stories, the third edition of which was organized from 16 to November 19, in Marseille.
Jury and public agreed to distinguish Fellow Travelers ("travelling companions"), historical fresco taken from the eponymous novel (ed. Pantheon, 2007, untranslated) by the American Thomas Mallon, which follows the journey of a cursed couple of men, from McCarthyism to the coronavirus pandemic. AIDS – one is a veteran of the Italian campaign and a cynic, the other is Catholic and has a fine anti-communist idealism. The series, which has just achieved great critical success in the United States, will soon be broadcast in France by Canal+.
Journalistic investigations
Fellow Travelers comes from a model that has long proven its worth, that of the miniseries adapted from a work of fiction, which made ens work for the BBC or Maupant for the French public service. However, the programming of the Marseille event, as succinct as it may be (seven series were in competition), demonstrates that other trends are at work. Starting with the irresistible attraction of journalistic investigations, both for producers and for the public, as the success of Sambre, on France 2, according to Sambre. Radioscopy of a news item, by Alice Géraud (JC Lattès, 400 pages, 21.50 euros), and by Of money and blood, on Canal+inspired by the eponymous work by Fabrice Arfi (Seuil, 2018) on the VAT scam on carbon quotas.
Marseille Series Stories allowed us to discover the first episodes of Spies of Terror (broadcast soon on M6), chronicle of the work of the French intelligence services after the 2015 attacks, which is based on another book (HarperCollins, 2018) by a Mediapart journalist, Matthieu Suc, and Everything for Agnes (France 2), which, after the feature film by André Téchiné (The man we loved too much, 2014)returns to the disappearance of Agnès Le Roux, the daughter of the owner of the Palais de la Méditerranée casino in Nice. This time, it's a journalist from Nice morningRoger-Louis Bianchini, who provided the raw material with Investigation into the disappearance of a rich young woman (Presses de la cite, 1983).
Intended primarily for the public – Marseille Series Stories was launched by the Bouches-du-Rhône department as part of a campaign in favor of reading – the festival is coupled with professional meetings which also allow publishers to offer producers stories at varying degrees of progress for them to make their market.
You have 50% of this article left to read. The rest is reserved for subscribers.