Sharp increase in wages in the German metal industry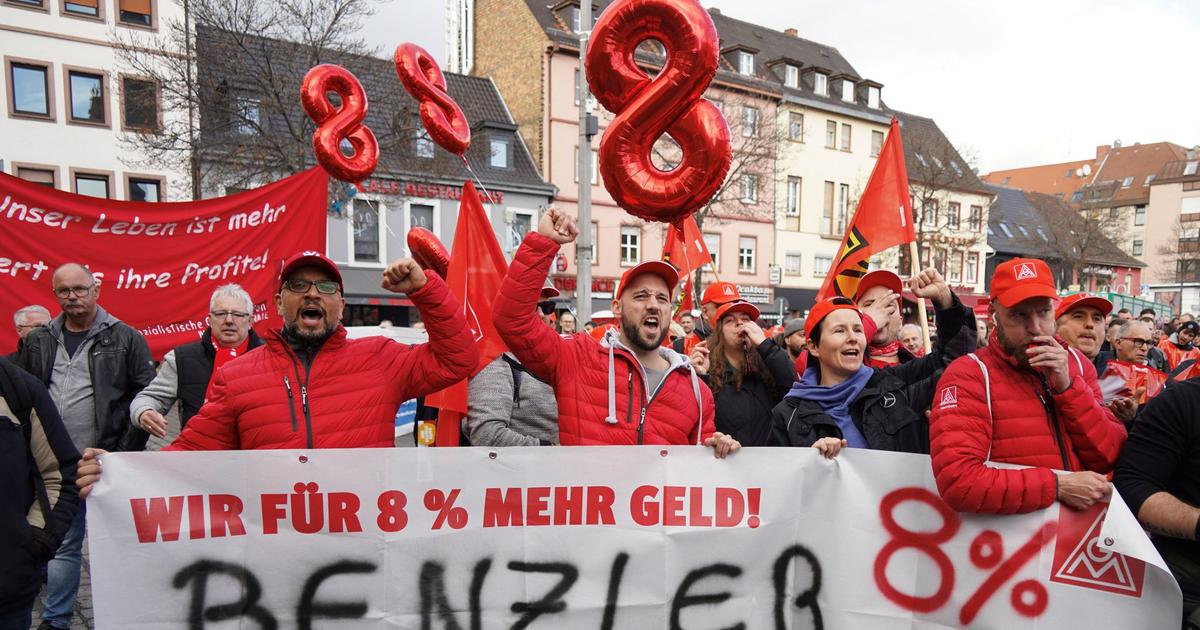 The powerful IG Metall union obtained an 8.5% increase spread over two years, which remains below inflation.
They demanded 8% and got 8.5%. The wage agreement signed by the powerful German metalworkers' union IG Metall might seem like a big win at first glance.
These negotiations are closely monitored, as they are a benchmark for the entire German industry. And even beyond that, the leaders of the European Central Bank (ECB) were watching for a sign of a possible price-wage spiral, synonymous with runaway inflation.
The IG Metall agreement for the Land of Baden-Württemberg, Germany's automobile cradle, which may apply to the 3.9 million employees of the electrometallurgy, is in reality more measured than it seems. The increase is spread over two years: 5.2% in June 2023 and 3.3% in May 2024. These increases, which could have been considered very generous at other times, are actually below the level inflation: 11.6% in Germany last month. They will be accompanied by a tax-free bonus of 3000 euros, paid…