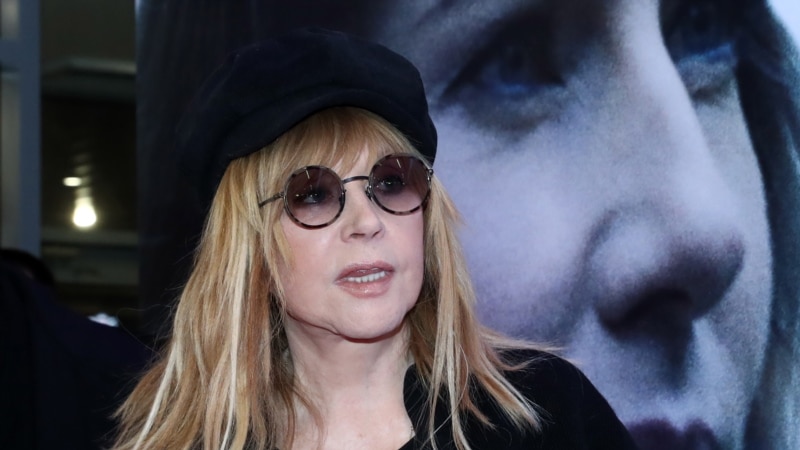 The former mayor of Yekaterinburg, Evgeny Roizman, was convicted of "discrediting the Russian army". Several well-known personalities, including Alla Pugacheva, appeared in Roizman's defense, but the court refused to include their writings in the case. Pugacheva's text was widely circulated on social networks.
Roizman promised to hang a description of the singer at home on the wall "in a frame". Many admire the singer's words.
Mikhail Khodorkovsky
Alla Borisovna remains a rare reasonable voice among famous people of her stature
Leonid Pavlyuchyk
Alla Pugacheva sent a written description of Evgeny Roizman to the court, but our fairest court in the world did not consider it. That does not cancel the value and justice of this writing.
Elena Richter
In what is writing in Russian. The court will not accept it for consideration and will not read it, there is no doubt. But Alla Borisovna at least tried.
Alexey Belyakov
Roizman is on trial. Pugacheva sent her guarantee letter. It is clear from the text that she wrote it herself, not neat PR people.
True, the judge rejected her letter. Well, there is some kind of People's Artist of the USSR.
But the second thing is important here.
She could sit quietly by the warm sea. But she is not silent
Live a huge, stormy life. Gets a divorce, spins novels, makes fun of everyone. Drink and scandalize, be unbearable and stupid. Be unattainable and very capricious.
And I tend to come to the simplest and most alive, real things. And that they will be followed by even more sprays of hatred from wrinkled dwarves in French, she knows that.
She could sit quietly by the warm sea. But she is not silent.
Ekaterina Myshina
The wording "minor politician of Alla Pugacheva's era" turned out to be prophetic. A stunning woman
You can also find critical remarks.
Gennady Rosh
I don't understand. Here, Alla Borisovna Pugacheva wrote a letter in defense of Roizman… When thousands of Russian (and not only) gays, her worshipers, on whom AB made money for decades, were beaten and killed, she remained silent. And then a , phobe, graphomaniac and narcophobe with brain orthodoxy was fined 3.5 thousand dollars, and she wrote a whole letter in his defense… I don't understand.
A political scientist found common traits between Roizman and Pugacheva on the air of the former "Echo of Moscow". Vladimir Pastukhov:
Both Roizman and Pugacheva are berries from the same field
Both Roizman and Pugacheva are berries from the same field. Their degree of rootedness is not an intellectual environment. They have a degree, a depth of rootedness, it is many layers deeper, it is there, in that layer, where they perceive life not with the mind, but with feeling. Those layers where they do not calculate, those layers where they either love or hate, where they believe in half a word and lose faith in the same half word.
Nationality is a gift. My beloved sister, who lived in the no less wonderful Russian city of Yaroslavl, wrote to me many, many years ago that "you can't be read on a tram"… And it's given to him. And Pugacheva is not for a tenant. It is for the audience that cuts it in the cabin of a KamAZ, which is driving through some taiga.
"Discrediting the Supreme Court of the Russian Federation", according to the investigation, consisted in the fact that the politician uttered such phrases as "war in Ukraine" and "invasion of foreign territory" in his broadcasts on YouTube. Many famous people came out in support of Roizman, including musicians Andrey Makarevich and Yury Shevchuk, as well as former editor-in-chief of Novaya Gazeta Dmitry Muratov.
The prosecution requested a fine of 260,000 rubles for the former mayor of Yekaterinburg, and the court confirmed this fine.
Natalia Radko
And I could honestly say: Roizman is a good person, and he is not being punished for anything. People will not understand us. But I am a prosecutor and I must be ashamed. I'll think of something.
Stalingulag
Nowadays, the imposition of a fine for anything is perceived as an acquittal
Dmitry Kolezev
Very soft by today's standards (and thank God, of course). Yekaterinburg is still an anomaly.
Fedor Krasheninnikov
The celebration of humanism in modern times. As I understand it, under the pressure of local elites, Moscow agreed not to escalate.
All this is a merger of pro-vlast telegram-authors.
Konstantin Dvinskyi
Everyone gathered as a "support group". The newly minted laureate and foreign agent Dmitry Muratov, who said that "the Urals are such a difficult place, where people know their rights very well." You can't argue here. At least one right of Uralians to punish and condemn the traitors of their country is realized right now.
As a defense witness, Nyuta Federmesser spoke about how Roizman gave her a silver turtle, which she "carries with her in her purse ever since." It is not clear what kind of effect she was expecting from such a story.
The defender of the oligarchs, foreign agent Venediktov, also arrived. The master of apparatus games continues to dress up in the white coat of a "freedom fighter". However, he does not forget about self-promotion – he has already posted a photo on social networks.
Roizman, of course, will get off too easily with this fine
They also connected heavy artillery. So, it is reported that Naina Yeltsin and Pugacheva, who recently left Russia, sent their "positive characteristics". The latter urges not to turn into a "grey speechless m of people who lose their patriotic orientations", declaring that the future of our country lies with such "true patriots" as Roizman. The court, of course, refused to take this letter into account. Although this apotheosis of hypocrisy is worthy of a separate analysis. Maybe even psychiatrically.
Well, Roizman, of course, will get off too easily with this fine. It can be said that the PR company of the "great sufferer" will pay for itself.
Taking into account the popularity of the "people's mayor", it was difficult to imagine a different final.
Tamara Lugovykh
Apparently, even these sales brothers feel some edge. And the fact that people will not forgive Roizman, who saved many lives, children and adults.
Kirill Shulyk
The initiators of the case against Roizman should have already regretted a hundred times that they had started everything
In fact, the initiators of the case against Yevgeny Roizman (recognized by the Ministry of Justice as a foreign agent) should have already regretted a hundred times that they had started everything. And it doesn't even matter that the prosecutor's office is asking for a fine of 260,000, which at the present time definitely looks like a step backwards.
Suffice it to say that letters in his support were written by Naina Yeltsina and Alla Pugacheva. And this is a completely different situation than that of the same Mikhail Kriger. This is a big signal to everyone that Roizman remains who he was, no matter what discrediting of the army we accuse him of. Well, that is, if they wanted to make him a renegade, it didn't work out. As with a foreign agency.
I read what Pugacheva wrote and these are important words. Completely systemic. Not about Ukraine, not about the fact that someone should be brought before a tribunal, condemned, branded and so on. It's about a friend. Completely systemic, if you can say so, treatment. Not a social activist, not an emigrant, but a person who simply remains a person, not slipping into demshiza. And it is precisely this that can shake up the same stratum for which both sides of the mainstream are radical. On the one hand, conventional Hyrkin and Prigozhin, and on the other, Krieger.
One can, of course, ume that in order to create a critically-minded center, Roizman's case was started, but no, it is too complicated, but everything turns out exactly like that. In addition, there is no need to explain why, Roizman will not slide into radicalism. Taking into account the absence of politics, it does not matter that Roizman will not be able to participate in the elections, we are talking here, rather, not about a political, but a moral choice.
But not everyone who, according to the authorities, "discredits the army of the Russian Federation" gets off so "easily".
Tina Larionova
Director Zhenya Berkovich is in prison awaiting trial – for an anti-terrorist play staged two years ago.
Playwright and director Ivan Vyrypaev was arrested in absentia for an anti-war protest.
Activist Mikhail Kriger was sentenced to 7 years in prison for two anti-war posts on Facebook.
Scientist Mikhail Lobanov's door was broken in, his apartment was searched.
The former mayor of Yekaterinburg, Evgeny Roizman, is being tried for discrediting the armed forces of the Russian Federation.
A girl from Khabarovsk was detained for transferring 2.5 thousand rubles Ukrainian charity fund. A case of treason has been opened, and she faces up to 20 years in prison.
The question became "When will they come for us?"
Of course, I am far from Berkovich and not Roizman, how about me… But it seems that the question is from the plane "What can we do?" has already completely moved into the plane of "When will they come for us?"
And the new Brown Morning in RAMTe cheerfully answers: "Soon, soon, wait!"
By the way, it was an excellent performance. I recommend watching with teenagers 12+