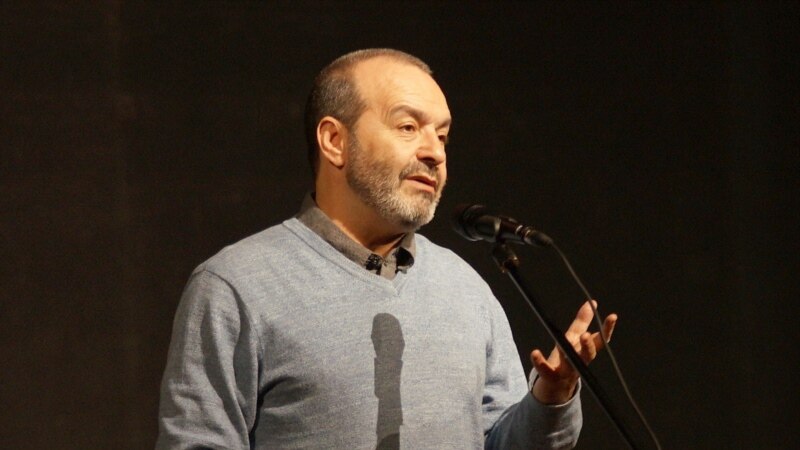 The University College of London canceled without warning the performance of the writer Viktor Shenderovych on the evening of Friday, May 19. This is reported by the Russian service of the BBC.
Eyewitnesses said that when they came to the concert, they found the doors of the venue closed. The organizers could not explain the reason for the cancellation of the meeting.
As a result, Shenderovych and the crowd moved to Regent's Park, where he performed in front of the audience.
Viktor Shenderovich is a member of the Anti-War Committee of Russia. From the very beginning of Russia's war against Ukraine, the writer adheres to an anti-war position and sharply criticizes the actions of the Kremlin.
Shenderovych was added to the Ukrainian base "Mirotvorets" at the end of April. Before that, blogger Arkady Babchenko accused the writer on social networks of insufficient support for Ukraine. Shenderovych then expressed the opinion that after the war, the paths of Russia and Ukraine will diverge, and for now their common task is to overthrow the Kremlin regime.
Recently, pro-Ukrainian activists tried to disrupt Shenderovych's speech in Vilnius. They reminded the writer of the phrase "our boys" applied to the Russian military, uttered on the air of "Echo of Moscow". The writer then said that he was quoting the statement of another person. During the break, Shenderovych went to the audience to talk to them, but the activists poured ketchup over him.
More news from Radio Liberty: