shortened session for Coman, "spared" according to the staff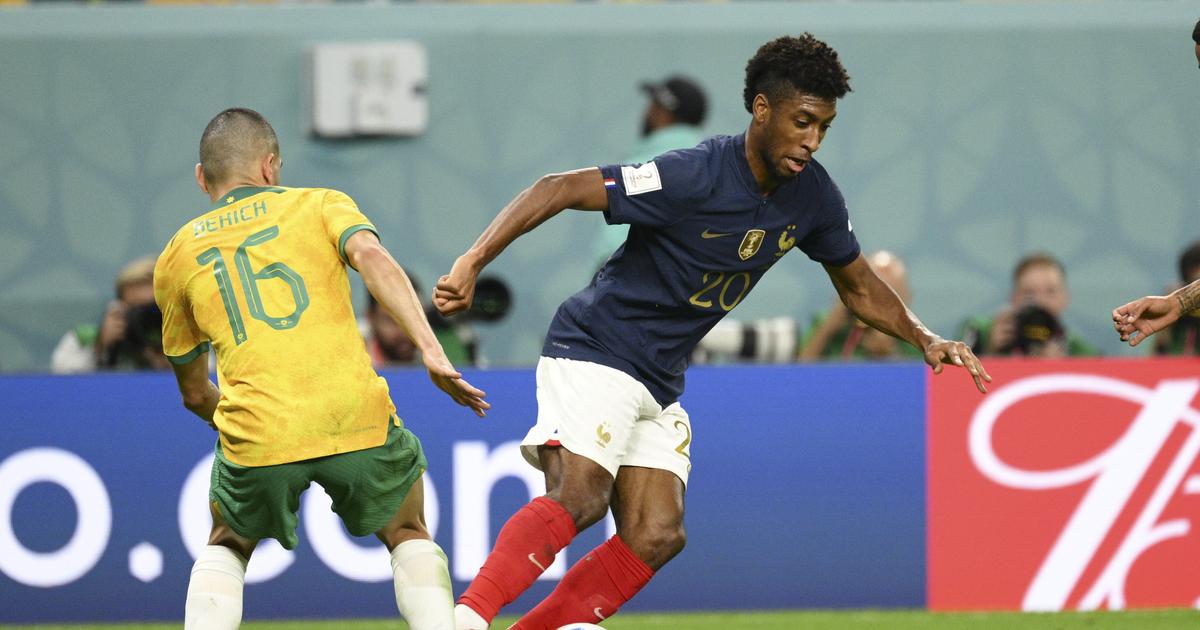 The twenty-four players of the France team took part in light training on Thursday, two days before facing Denmark at the World Cup, except winger Kingsley Coman who shortened his session, "spared", according to the framework which wanted to be reassuring.
The Bayern Munich player warmed up with the full group at the start of the session, before returning to the locker room with a member of the coaching staff. Holders like Hugo Lloris and Adrien Rabiot joined him there a little later. Coming into play on Tuesday against Australia (4-1), Coman is simply "housework", we learned from the tricolor staff.
Read alsoWorld Cup: Olivier Giroud is unanimous among the Blues
"It can happen that a player does not do a session or even two" in case of "small concern"Replied coach Didier Deschamps on Monday, when asked about the absence of Eduardo Camavinga the day before in collective training. Only the substitutes of the first match carried out Thursday more advanced exercises under the direction of Deschamps and his assistant Guy Stéphan, with the exception of Theo Hernandez quickly entered against Australia after the injury of his brother Lucas.
Raphaël Varane, back from injury, was present alongside the "hairdressers", the usual substitutes, without apparent discomfort to his right thigh.
SEE ALSO – The training of the Blues after the great success against Australia (4-1)