Skirmish in Nagorno-Karabakh: the parties accuse each other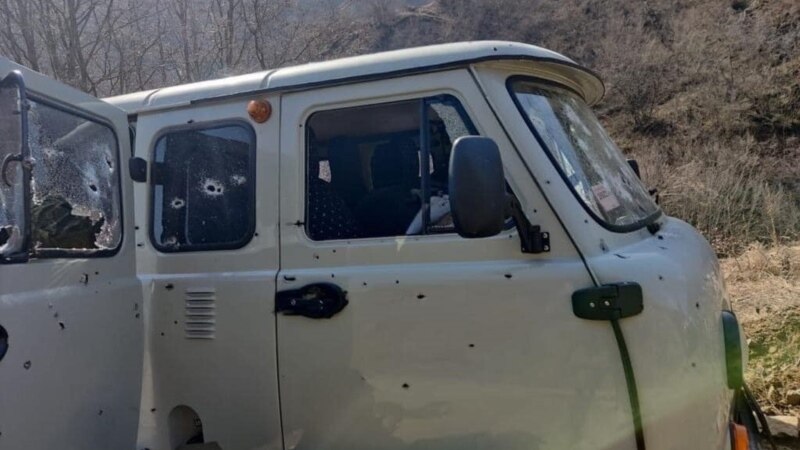 Several people from both sides died on Sunday as a result of a firefight between the Azerbaijani military and police officers of the self-proclaimed Nagorno-Karabakh Republic.
Both the Armenian and Azerbaijani sides report on the shootout, but they differ in their assessment of its causes.
The authorities of the unrecognized republic proclaimed by the Karabakh Armenians reported that on Sunday morning, near Stepanakert (Khankendi), an Azerbaijani sabotage group attacked a local police car, as a result of which three of its employees were killed and another was injured.
The Ministry of Defense and the Ministry of Foreign Affairs of Azerbaijan stated in their comments that the vehicle was transporting ammunition from the territory of Armenia for the Armenian armed forces in Nagorno-Karabakh. It is claimed that two soldiers were killed in the shootout that began after the Azerbaijani military tried to check the car.
In Baku, they claim that the Armenian side violated the terms of the truce by trying to transfer ammunition to bypass the so-called Lachin corridor – this is the only route along which goods from Armenia to Nagorno-Karabakh should be transported. For more than two months, however, movement along this route has been difficult due to protests by Azerbaijani activists who call themselves environmentalists.
The authorities of the self-proclaimed republic, in turn, claim that there were no weapons and ammunition in the car, and that it was not coming from Armenia, but, on the contrary, from Stepanakert.
There is no independent data about what exactly happened.
According to reports, the shootout took place on the territory in the area of ​​responsibility of the Russian peacekeeping forces. They were introduced into the region in the fall of 2020 after the 44-day war, as a result of which Baku regained control over the areas along the perimeter of the self-proclaimed republic and part of Nagorno-Karabakh itself.