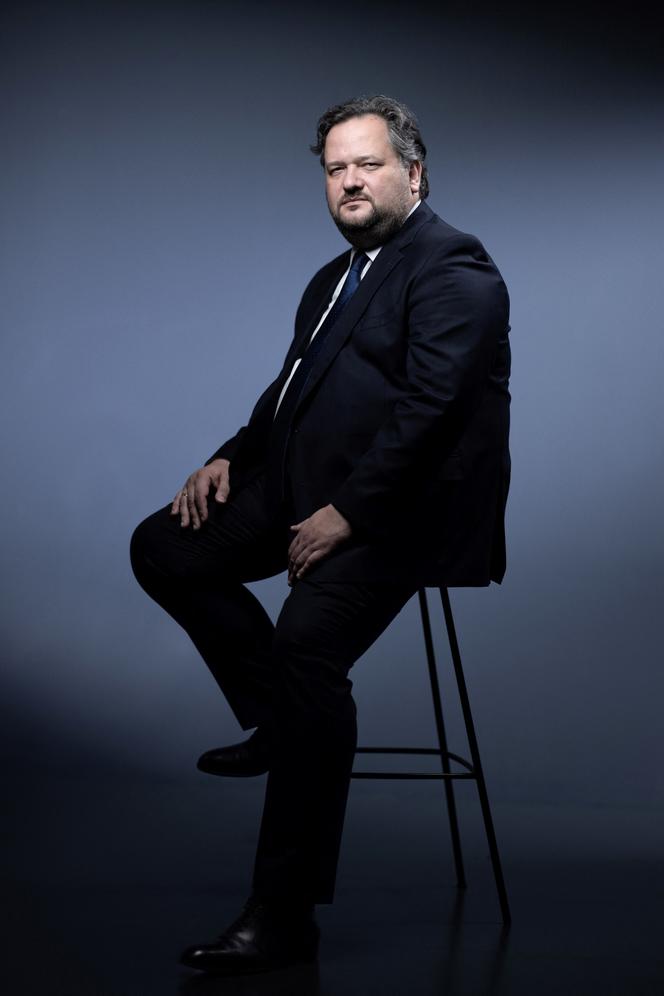 The scene is probably too beautiful not to have been meticulously written. On March 18, a few minutes before the kick-off of the France-Wales rugby match, the highlight of the Six Nations Tournament, Frédéric Oudéa, managing director of Société Générale, salutes, oval ball in hand, the hundreds of guests of the bank gathered in the lounges of the Stade de France, in Saint-Denis. To conclude his short speech, he throws the ball to his designated successor, Slawomir Krupa.
Two months after this recovery, Mr. Krupa, more keen on sailing than rugby even if his stature suggests the opposite, is preparing to take the helm: the group's annual general meeting must validate, Tuesday, May 23, his entry into the board of directors, the final step before his official accession to general management.
"SocGen" will thus complete a transition of almost eight months since it was on September 30, 2022 that the group announced the choice of the deputy general manager in charge of corporate and investment banking (BFI) activities, preferred to the boss of the retail banking activities, Sébastien Proto, from the path, supposedly royal, ENA-finance inspection.
The consecration for Slawomir Krupa, son of Polish academics who emigrated to France in 1981, "only" a graduate of Sciences Po Paris. And a surprise for some observers, in the group as well as outside.
" Everything is possible "
"Me, I was not particularly surprised to be in the race or to be a strong candidate. Why should I have excluded myself from this race? »says Mr. Krupa, explaining that his personal story has long convinced him that " everything is possible ". "There may have been a bias linked to my background. But perhaps it is the "so-called traditional French" career path that is atypical whereas, everywhere else, the typical career path is that of a professional who has worked all his life in the sector or in the company. »
Himself an atypical background, Xavier Niel (individual shareholder of the World), who founded and developed Iliad after stopping his studies at the age of 18 and of which Société Générale is one of the historical banks, sees in this appointment "a huge chance" for the company, adding that "the more international nature of the board of directors than in other French banks may have played a role in this choice".
Mr. Krupa, who will be 49 on June 18, will therefore lead the third French bank by market capitalization, which employs 117,000 people in sixty-six countries, a company in which he has worked for more than twenty-five years and of which he experienced some of the most turbulent episodes very closely.
You have 75.7% of this article left to read. The following is for subscribers only.